Who would've thought you'd be spending your soon-to-be-mom or even post-pregnancy days searching for the best formula on the market? We know there's controversy surrounding the entire "should you or should you not use formula" thing, but we're here to help with something else: Elecare vs. Neocate, anyone?
Choosing the right formula for your baby can become a nightmare when you don't know what you're searching for. Which brand offers the best formula? What's the difference between powdered, concentrated liquid, or ready-to-use formula? Where do you even begin!?
Right here, that's where! When you're on the hunt for something that'll provide your baby with the vitamins, minerals, and nutrients she needs to grow happy and healthy, we suggest getting familiar with your options.
Most pediatricians recommend choosing between cow milk protein-based (routine) formulas, specialty formulas like soy-based or organic, and hypoallergenic formulas, depending on your baby's needs.
Now, everything else comes down to knowing what the formulas are made of, giving consideration to the cost, checking the availability (there's been a formula shortage recently, for example), and opting for the formula that checks all your specific boxes.
Contrary to popular belief, you're allowed to change the formula if you're not happy with how your baby's growing, developing, and responding to its contents.
Elecare and Neocate share a myriad of similarities, but there are a few differences that might sway you one way or the other. We're, of course, bringing you everything you need to know about both to ensure you make the right decision for you and your little one. Read on!
About Elecare
Circling back to Elecare vs. Neocate, they're two of the most popular and prominent baby formulas prescribed or recommended to babies with digestive problems. Whether your baby's suffering from milk allergy, lactose intolerance, colic, or reflux, you might want to give one of these formulas a go.
Right off the bat, Elecare's an amino acid-based formula for babies and toddlers that suffer from GI problems such as cow's milk allergy (CMA) or cow's milk protein allergy (CMPA). Elecare is produced by Abbott Nutrition, a trusted American brand with an established tradition.
When you check out Elecare's website, you can see that the product promises to prevent allergic reactions from food allergies, encourage digestion, and support growth. We do need to mention that these claims have been clinically proven, too.
About Neocate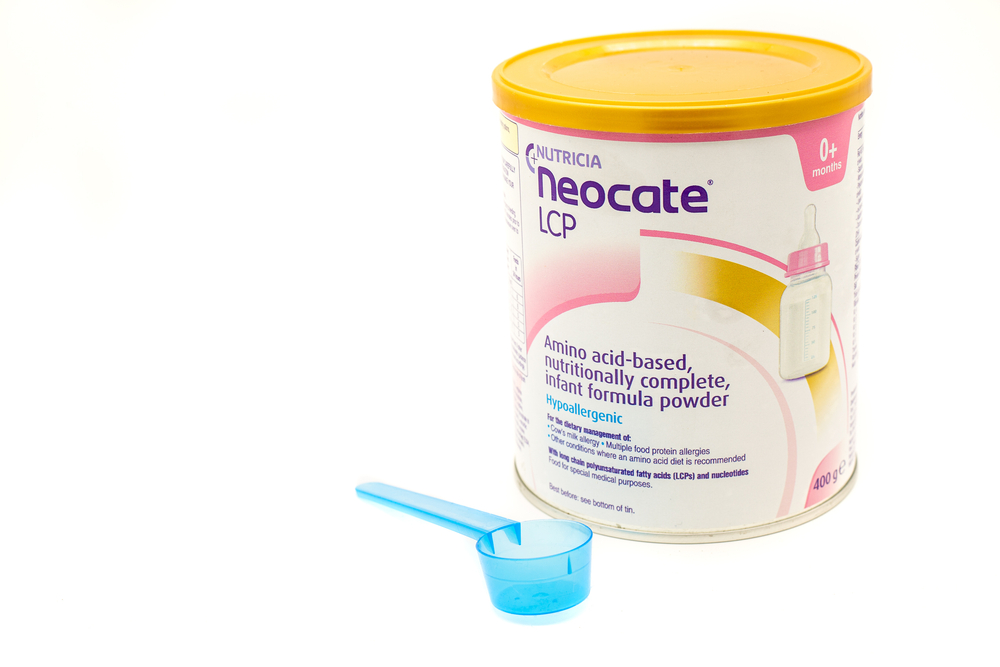 Neocate, on the other hand, might not be that different from Elecare. When we compare the two, we notice that they're concerned with the same health niggles. Neocate also promises to tackle some of the most common problems that babies and toddlers with allergies experience on a regular.
Neocate appears to be produced by Nutricia, a subsidiary company of the Danone group. Now, Danone's got some experience with creating therapeutic baby food, which attests to the popularity of Neocate, too.
Neocate's a nutritionally complete, hypoallergenic formula made with amino acids to prevent allergic reactions and other GI problems. We know what you're thinking: "That's the same definition we got for Elecare!"
We're aware that parents might have a tough time choosing between the two because they're pretty much the same on paper. But there are a few key differences to keep an eye on when you're shopping.
What are the pros and cons of Elecare?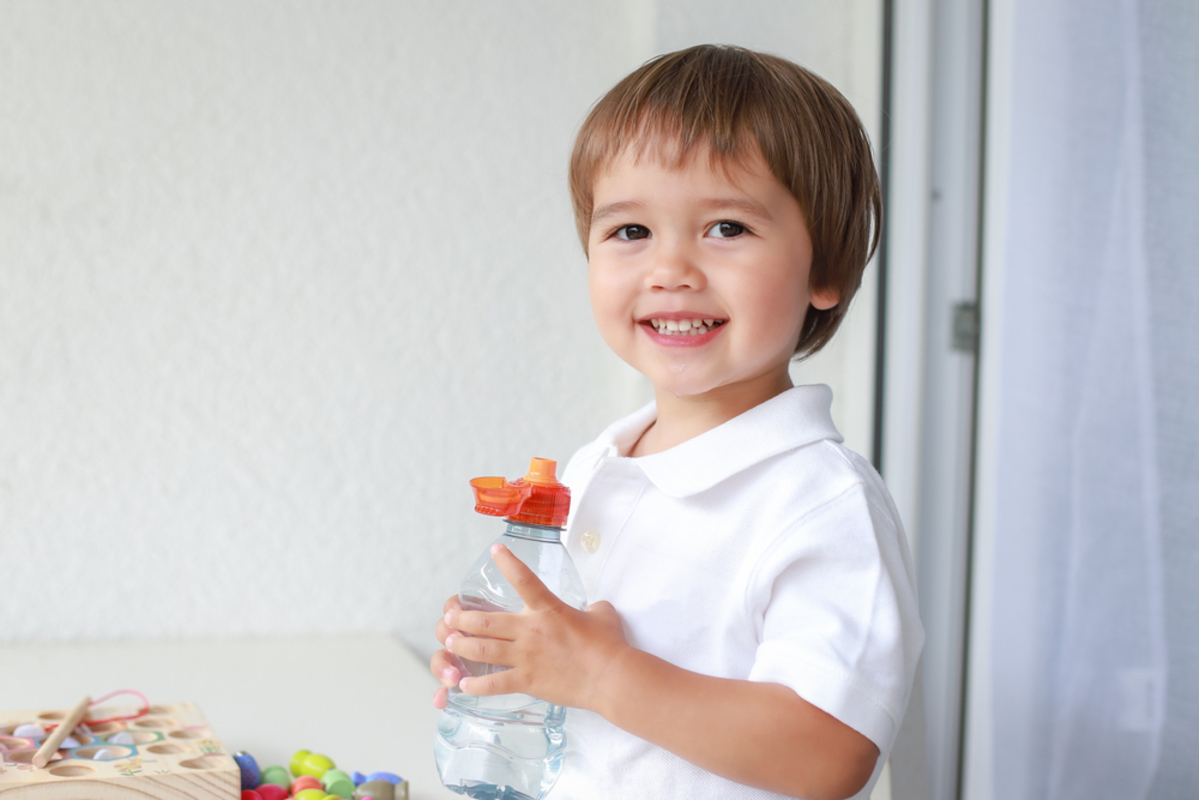 Before we check how the two brands compare, we need to figure out whether we even like them. For starters, we've heard rumors that Elecare smells super bad. Whether or not that's the case, we're sure that the brand offers enough redeeming qualities, too.
Right away, you might opt for Elecare because of your baby's GI problems, hoping for the amino acid-based formula to do the trick.
Other than that, you can bank on the fact that Elecare doesn't contain dairy or lactose, doesn't trigger allergic reactions, and comes with an array of vitamins and minerals necessary for your baby's development. On top of that, Elecare contains DHA and ARA acids that have been proven to aid digestion.
But not everything's only dandy with Elecare. The formula does come with a corn syrup base and soy which might not be great for your baby's tummy. And, there's the bad taste, too – as well as the fact that the formula doesn't seem to be branded as free from GMOs.
What are the pros and cons of Neocate?
Before you head to the nearest pharmacy to get your hands on Neocate because you heard that Elecare tastes bad, you might want to hold your horses.
Neocate seems to have the same problem, but the formula possesses too many advantages to turn a blind eye to, so we suggest giving Neocate a go, nonetheless.
Now, we need to start the Neocate case by drawing your attention to the fact that the product's free from GMOs, sweeteners, additives, and anything you wouldn't want your baby to consume.
Neocate contains enough vitamins and minerals to provide your baby with everything she needs without relying on corn syrup or soy.
But even though we're over the moon with what we're uncovering about the brand, Neocate doesn't come without its drawbacks. From the formula tasting bad to the staggering price, you might need a minute to think things through. Elecare vs. Neocate, which one's better, then?
Elecare vs. Neocate: How do the two formulas compare?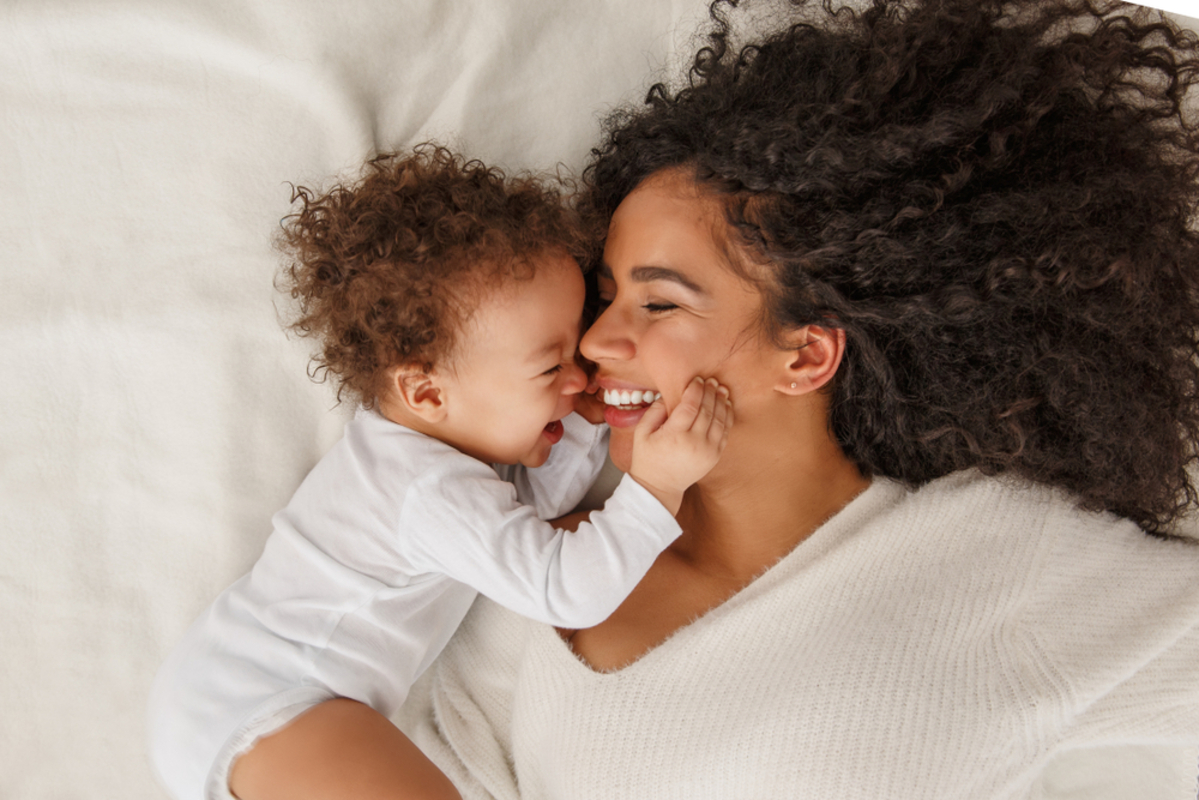 1. What are they made of?
When you're trying to soothe a baby with GI problems, you need a formula that'll accommodate numerous diagnoses and allergies at once.
First things first, both Elecare and Neocate offer an amino acid-based formula that, right away, bodes better for your baby's tummy. Furthermore, both contain all the essential vitamins, minerals, and nutrients that promise to aid your baby's development – including ARA and DHA.
And, both are completely free from dairy, lactose, and other potential allergens. As a matter of fact, the only difference between the two seems to be that Neocate is GMO-free and contains slightly more fat and calories.
2. What do they smell like?
"Hypoallergenic formulas smell like sour expired milk," according to parents who have tried out both Elecare and Neocate.
And, they're not wrong. These formulas use specific additives that prevent your baby's GI problems and pack a nutrient punch at the same time.
At the end of the day, the smell and taste of the formula shouldn't be that big of a problem because babies don't know what food is supposed to taste like.
Should they start fussing, you could add a little vanilla, make the formula with fruit, or choose a flavored formula. We don't suggest doing that with younger babies, though.
3. What do they taste like?
"Rotten eggs, yeast, or something stale," according to the same parents. Sure, that doesn't sound like something you'd want your baby to consume.
But you need to remember that these formulas were made to soothe your baby's tummy and prevent allergic reactions. Other baby formulas try harder to mimic the smell and taste of mother's milk, but hypoallergenic formulas don't.
And, to make matters even worse, hypoallergenic formulas tend to be thinner, which might throw you off and cause you to add more and more powder. Whatever you do, don't change formulas or dosages without consulting with your baby's pediatrician.
4. How are they packaged?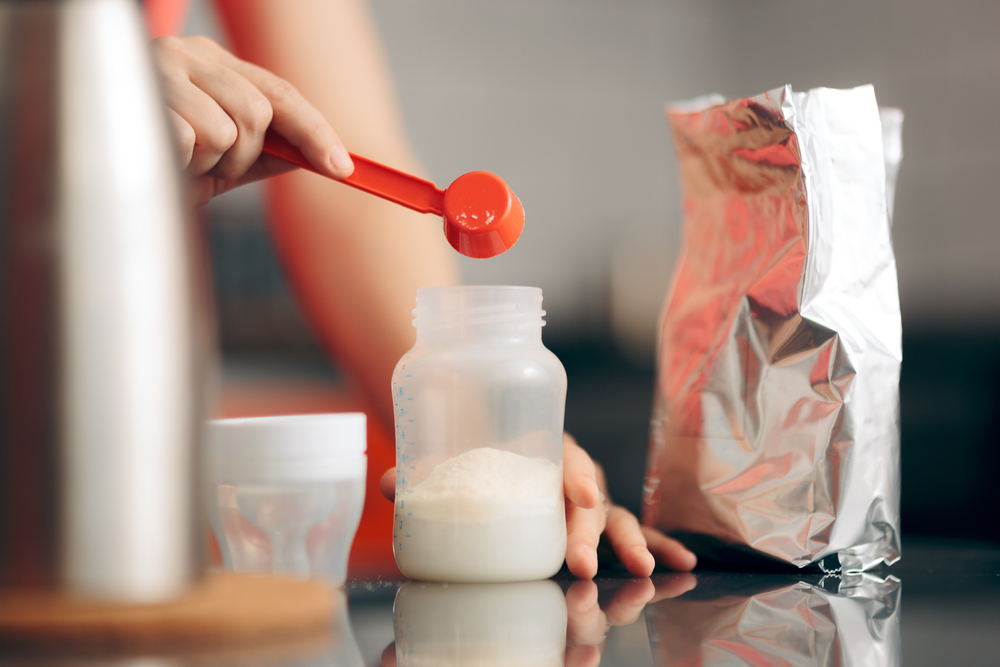 Packaging matters because it tells you whether or not you're getting a good deal for your money, right? Starting with Elecare, a standard can of formula contains 14.1 ounces or 400 grams of powder. On average, that amount should be enough for about 85 to 95 ounces of formula.
Neocate contains the same amount of powder but tends to cost more – where's the logic!?
If you're on a tight budget, that's something to keep an eye on, for sure. We don't know how long 14.1 ounces might last considering that every baby's appetite is different – what lasts a week for you might last two weeks for someone else.
5. How much do they cost?
We highlighted that Neocate costs more, but you might be wondering "How much more!?" Granted that you're rooting for Neocate, you might need to count as much as $47 for a can, but the brand does offer you a pack of four for a lower price, working out to $41 for each can.
Elecare, on the other hand, costs around $43 to $45 per can, depending on where you're shopping. Both brands offer discounts, bundles, and other means of paying for the formula.
At the end of the day, hypoallergenic formulas are more expensive than standard ones, and that's something to consider before shopping, too.
6. How safe are they?
We come to the end of the Elecare vs. Neocate battle with a question that might change everything: How safe are the two formulas and how well-regulated are the two brands?
While there's nothing wrong with Elecare and we're sure they're on their way to making themselves even more reputable, we do need to hand the winner's hat to Neocate. Neocate's formulas undergo strict supervision and rigorous production policies to ensure they're GMO-free.
Whichever formula you decide to go with, just remember to consult with your pediatrician beforehand.
Read more about formulas: Similac Sensitive Vs. Total Comfort: The Battle Of Formulas