Having a baby lounger is a great way to enable your little one to sleep next to you in pretty much every room of your house. And if you're in search of one, you've probably heard of DockATot. However, its price seems a bit excessive, so it comes as no surprise that you're searching for the best DockATot alternatives.
Luckily, there are plenty of options on the market that will provide your little one with the best naps she could ask for. On top of that, you'll rest peacefully, too, knowing your baby is napping safely and soundly right next to you.
Most of these alternatives don't come with such a hefty price, yet they are of decent quality. Sounds good, doesn't it?
If you're lost in the overwhelming amount of products on the market, I'm here to help. We'll go through some of the best budget-friendly alternatives that will help your baby get the most out of her sleep, and help you get some rest, too.
What is a DockATot?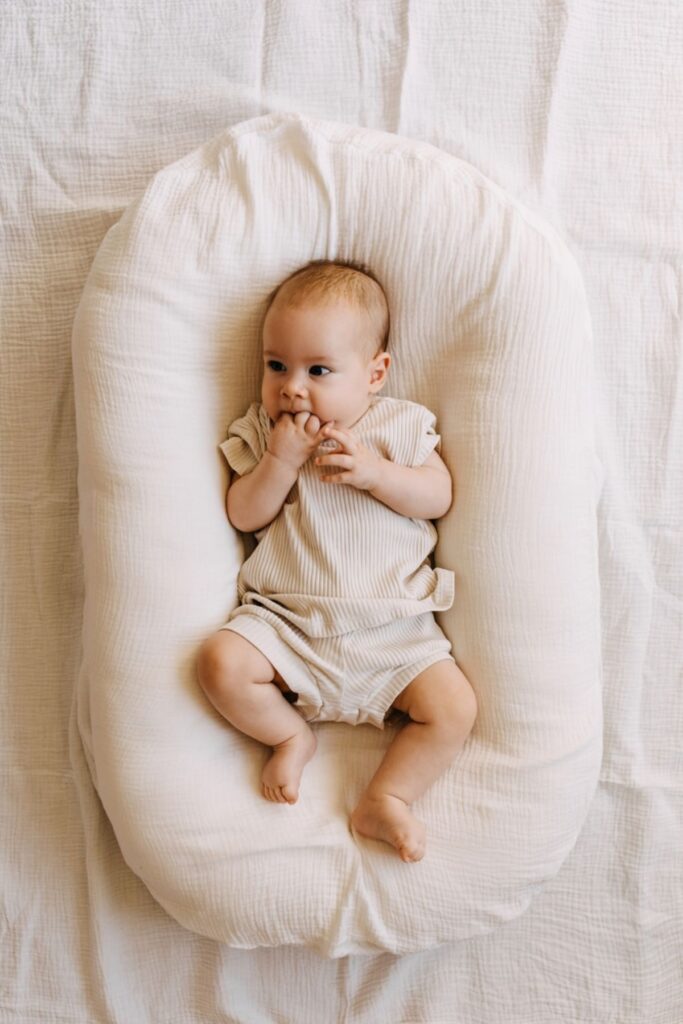 Before we get to the budget-friendly DockATot alternatives, let's learn more about this product. Considering it's one of the biggest brands when it comes to baby loungers, I'm sure you've already heard of it. But, is it really that good, or does a price tag come with the brand name?
DockATot is designed to mimic a mother's womb, which is like a dream come true for newborn babies. It does miracles when it comes to soothing a fussy baby and helping her fall asleep.
Thanks to the thorough tests this product has gone through, the brand ensures your baby is sleeping in the safest environment for her. Whether she's playing or sleeping, DockATot is designed to make it the most comfortable experience for your little one.
It comes with a sturdy base which is surrounded by a soft tube that makes your baby feel safe, warm, and protected, just like she felt in her mom's tummy. If you want to go the extra mile, you can purchase a matching cover, too.
There are different DockATot models on the market that can be used as your baby grows older. Some models, such as DockATot Grand Dock, are designed for babies that are 9 to 36 months old! Yes, even as a toddler, your baby will be able to enjoy the familiar sense of protection and safety.
Best budget-friendly DockATot alternatives
There's absolutely no shame in not wanting to spend a fortune on something your baby will quickly outgrow. For many moms, this popular baby lounger is out of the budget, which is why they often opt for DockATot alternatives. If you're one of them, you came to the right place!
Don't worry, choosing an alternative doesn't mean you have to sacrifice the comfort your little one would get with her DockATot. Most of the products we'll mention offer the same kind of support, safety, and convenience, just at a much more reasonable price. Let's see what they are.
1. Snuggle Me Organic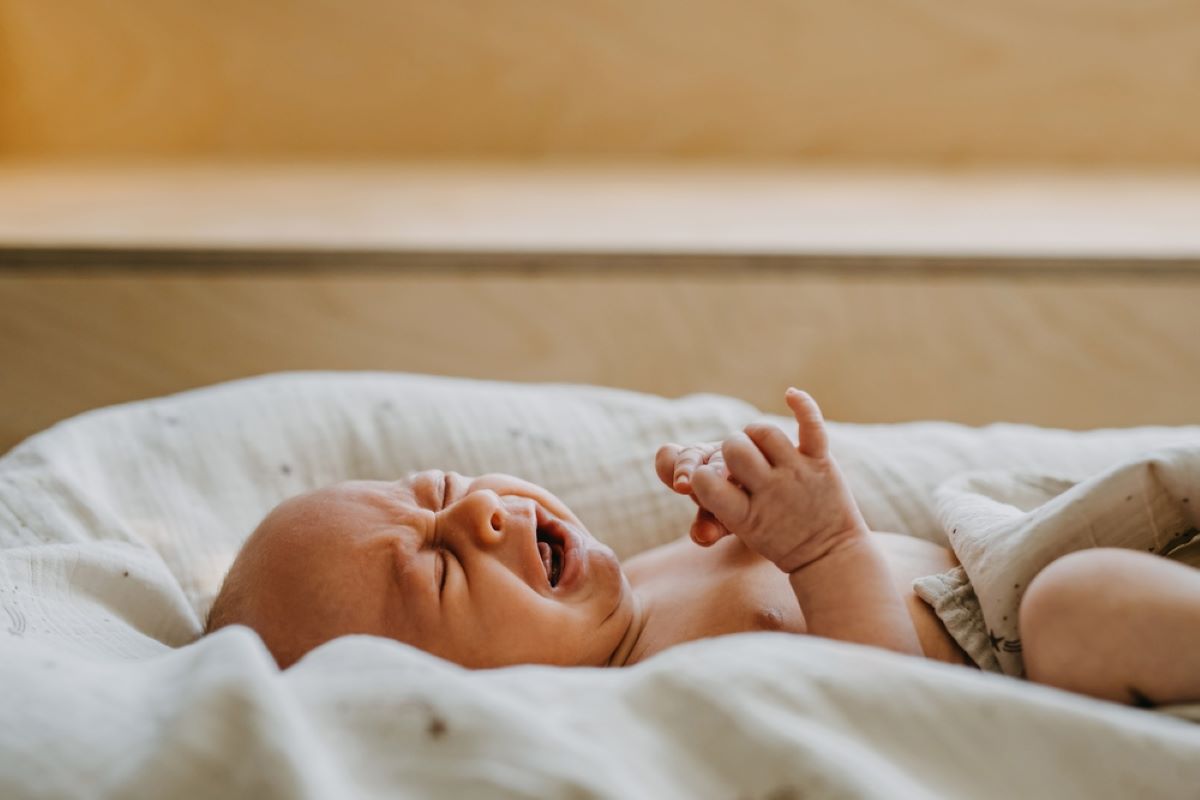 As it's one of the most popular DockATot alternatives, you've probably already heard of Snuggle Me Organic. Because both of them are beloved by mothers and offer great quality, it's hard to find differences between these two products.
In fact, Snuggle Me is a lot cheaper option, but it's also easier to clean and wash. The main difference between this lounger and its luxurious counterpart is the fact that DockATot offers more room for your baby, while Snuggle Me is similar to a comfy hammock thanks to its raised sling and bumper sides.
This amazing lounger is made from non-toxic, breathable fabric. The best part about its fill is that it's completely machine-washable!
If you care about sustainability, you won't have to worry about this since its materials are made in the USA.
Your baby will definitely feel comfy in her Snuggle Me Organic lounger, however, we need to make it clear that it won't last for a long time. This baby nest is a bit tighter and doesn't offer much room to move around.
Considering the fact that it's a bit pricier than other alternatives on the list, you may want to consider your needs first.
2. Babymoov Cosydream Original Newborn Lounger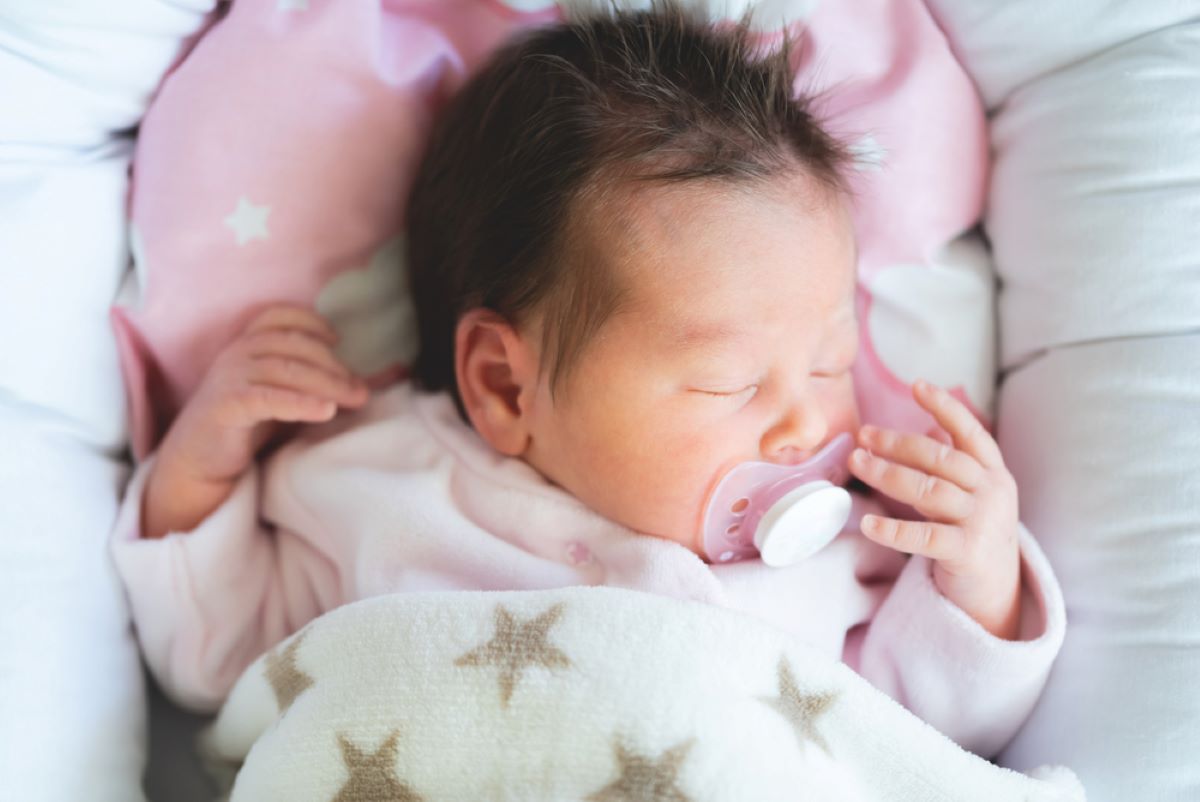 With Babymoov Cosydream, your newborn will get plenty of support for safe and comfortable lounging and napping. You know how important head and back support is when you're holding a newborn. Well, the cushioning on this lounger creates a wonderful nest that keeps your baby safe and secure.
Its cushioning is also made of breathable fabric, so you can rest assured knowing your baby won't get too warm in her bed. On top of that, the design of Babymoov Cosydream mimics the womb and it promotes healthy digestion.
Among all of the DockATot alternatives, this one is probably one of the best ones you can get for a newborn, thanks to the details that enable your bub to grow and develop properly.
For example, the headrest is shaped so that there's not a lot of pressure on your baby's skull, which reduces the chance of a flat head syndrome. Your baby will be safe in her little cocoon!
Same with Snuggle Me Organic, this lounger is completely machine washable so you won't have to worry about hand-washing it each time your baby gets it dirty.
Its adjustable leg pillows allow you to find the most comfortable position for your little one. This doesn't come off as a surprise since this baby nest is designed with the help of pediatricians.
Just be aware that it's not made for babies that are older than three months and can roll over.
3. Mamibaby Baby Nest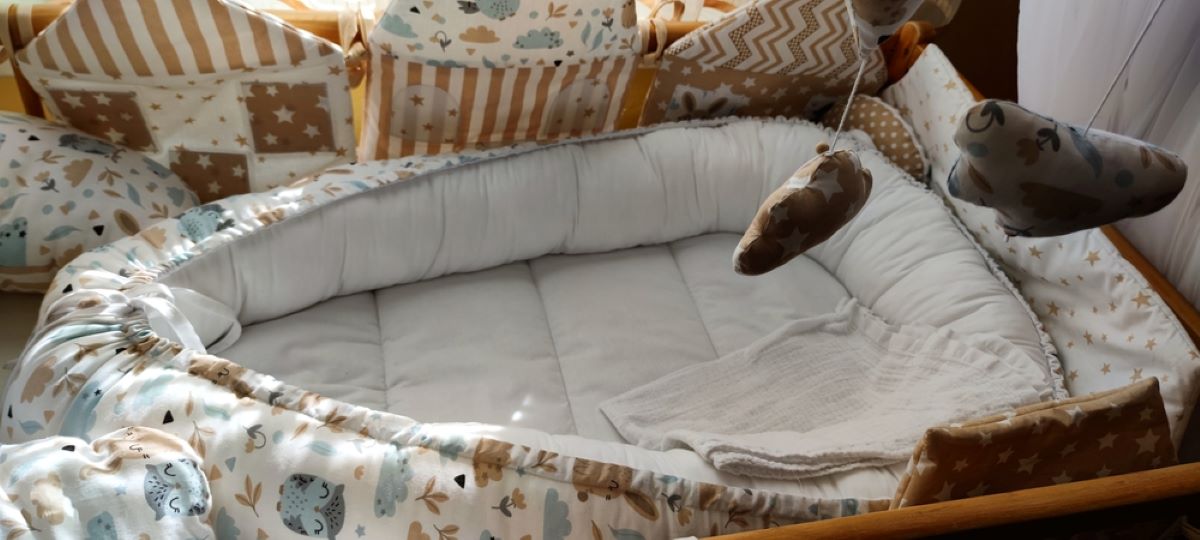 Another incredible DockATot alternative that's made with 100% cotton (for all moms who care about using natural materials for their babies). With a soft and velvety feel to it, this product will provide your little one with ultimate comfort.
Mamibaby lounger is also made of breathable materials, and its designers made sure your baby would feel safe like she was in her mommy's tummy. If you prefer your little one to sleep in your bed with you, it comes with a 360 protective cotton pad that will make that possible.
What's special about this product is how adjustable it really is. Not only can you change the patterns and make it more interesting for your little one, but you can also extend the lounger and make it roomier.
Since it's lightweight, you can move it from one room to another which also makes it convenient for traveling.
The zipper it comes with enables you to wash the cotton cover and the cushioning inside which is another amazing benefit. However, some moms claim that washing reduces the quality of the product.
But if you notice that your baby doesn't like it, you can return it back within 30 days.
4. Baby Delight Snuggle Nest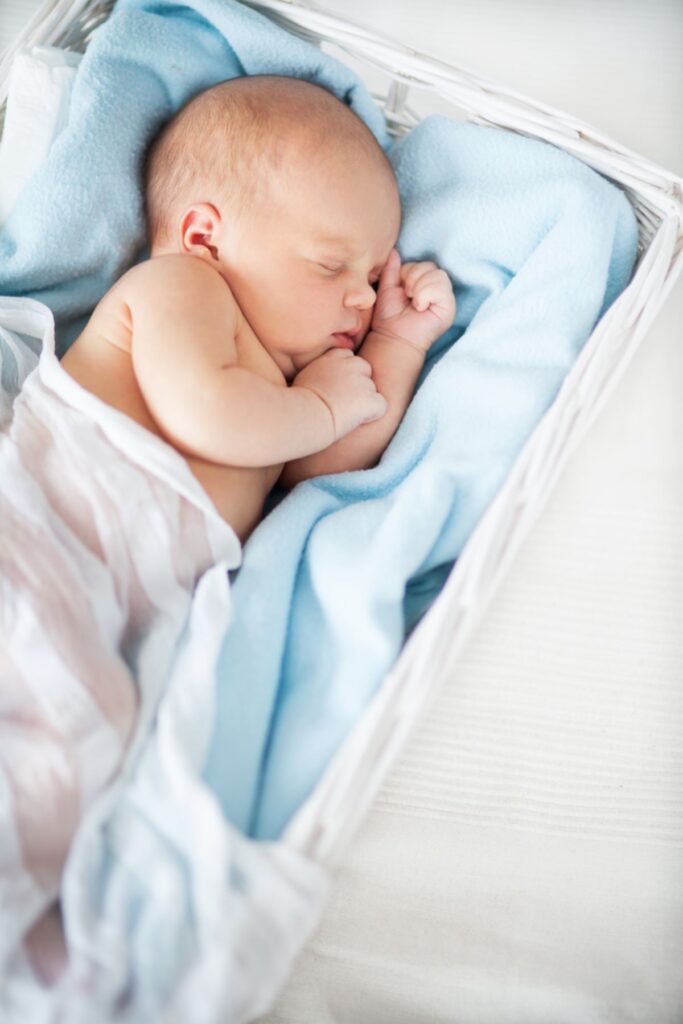 Baby Delight Snuggle Nest is another great option for moms who like co-sleeping. It comes with ridged and vented walls, which enable you to create some separation between your baby and your adult bed, while also keeping her safe and secure.
If you don't plan on using it for co-sleeping, this baby lounger is also a great solution for when your baby is lounging or playing on the floor while she's awake. Because it comes with a bit more room, it's great for playtime, too. Baby loungers don't have to be used for sleeping only!
Its breathable materials and soft mesh enable good air circulation, while the waterproof foam that the mattress is made of is super durable and comfy. If you use this lounger for playing, you'll be able to relax a bit knowing its walls will protect your baby from rolling out and hurting herself.
What's also great about this product is that it comes with a gentle night light, which will make moms fall in love with this lounger. Your nighttime feedings and changes will become ten times easier!
If your baby struggles to fall asleep and gets nervous whenever you put her down, you'll appreciate the soothing sounds of the womb and lullabies that this lounger can play.
And if you're looking for something you can bring when traveling with your newborn, again, this is a great option since it's portable. Fold it and carry it with your wherever you go. When you arrive at the destination, simply unfold it and let your baby enjoy her nap (or play) time.
However, if you plan on using it for tummy time, then this isn't the best option since Baby Delight Snuggle Nest has rigid walls that won't allow your baby to move around.
It's also worth mentioning that it can't be used for babies that are older than five months because of its size.
5. Abreeze Baby Bassinet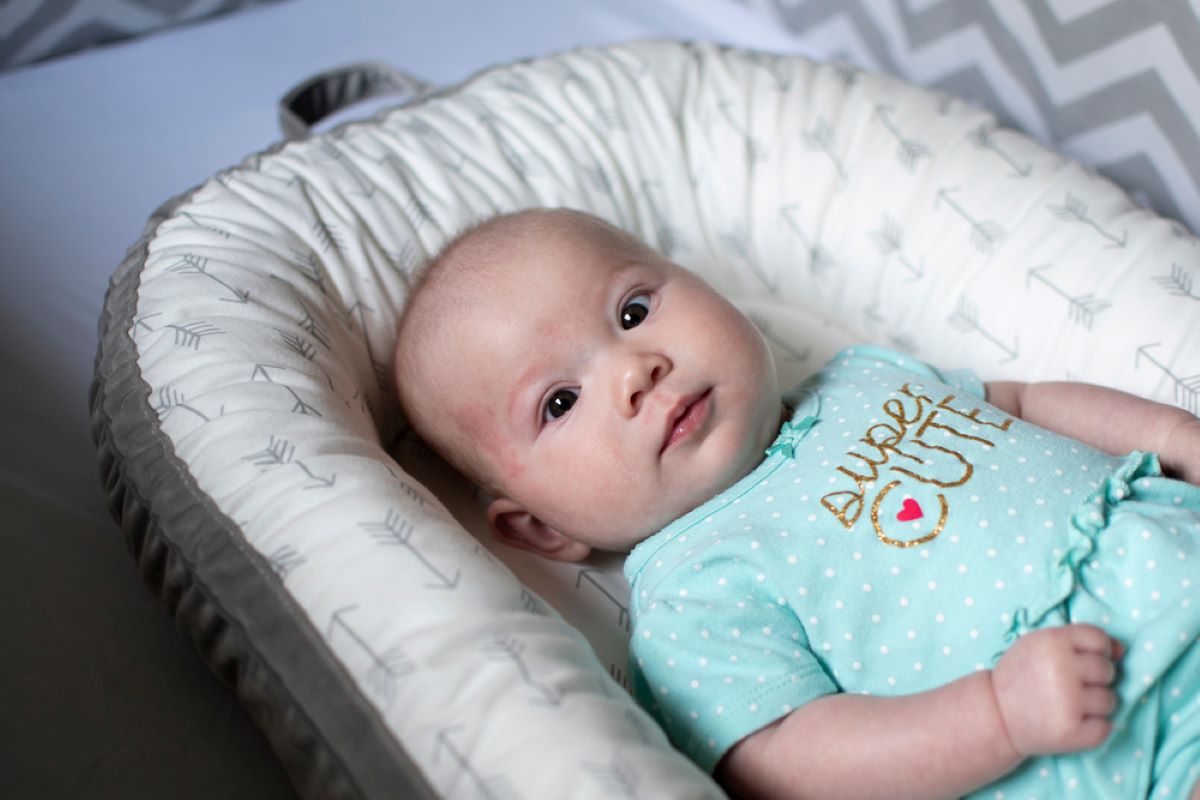 Abreeze Baby Bassinet is a perfect solution for eco-friendly moms who like to surround their babies with natural materials. This is another newborn lounger, which provides a baby with a warm, womb-like sleeping experience.
It's 100% made of cotton, which makes it super comfortable, breathable, and safe for your baby. If you're worried about allergies, you'll be happy to know that Abreeze comes with a hypoallergenic internal filler, which reduces the chances of irritation for babies with sensitive skin.
Another great feature is that it can be used for sleeping and playing. Plus, it's lightweight and portable so you can take it with you when traveling with your newborn.