Hang in there, mama. Postpartum healing is far from easy. You deal with a lot of pain, fluid retention, anxiety, hormonal issues, headaches… The list goes on and on. If you're a fan of natural remedies, I'm sure you're on the lookout for the best postpartum teas to do their magic.
It's truly incredible what herbs can do for our mental and physical health. They can ease our symptoms and they're a great help when it comes to pretty much any kind of healing, including postpartum recovery. Plus, a nice warm cup of tea can do wonders for our mood and emotional state, too.
I mean, can you imagine a better way to relax during your postpartum than wearing comfy pajamas, and enjoying your cup of tea, with your little one safely napping in her bassinet? Sounds heavenly to me!
Moms have been using herbal teas for centuries during their postpartum recovery and for a good reason! Keep on reading if you'd like to know more about the benefits of postpartum teas, and what are some of the best ones you can drink during this challenging stage of your life.
Why should you drink postpartum teas?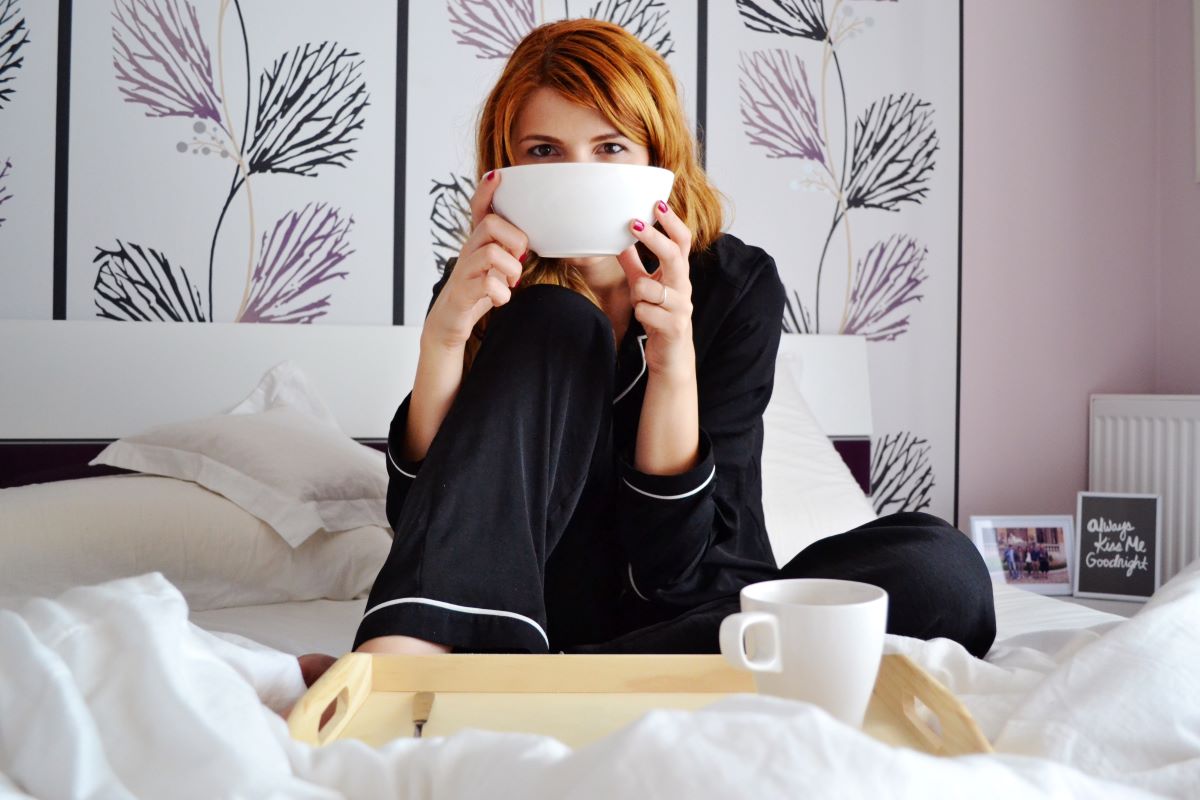 If you're new to the wonderful world of herbal remedies, you probably want to know how can postpartum tea help you in your recovery. It's just tea, right? Or is it?
Well, for starters, using natural herbal teas is a great way to give your body an extra boost at the beginning of your healing process.
Postpartum teas are filled with minerals, nutrients, and vitamins your body needs during this period. It's been through a lot, which is why it's crucial that you provide it with deep nourishment.
No matter which postpartum tea you choose, they all aim to help you heal and recover from your birth. A good quality tea will help balance your hormones and revitalize your nutrient stores. On top of that, postpartum teas promote rest while supporting you with enough energy, too.
Doesn't that sound like magic? Well, it's not! Just make sure you don't mistake lactation tea for a postpartum one, as they're made of herbs that encourage a better milk supply and do very little for postpartum healing.
What are some herbs that are good for postpartum healing?
Before we get to the best postpartum teas you can find on the market today, let's see what are some good herbs for your recovery. Who knows, maybe you already have some of them, so you can make yourself a nice cup of tea right away! Here are our top picks.
1. Oat straw
A nice cup of oat straw tea has calming effects and it's great at promoting relaxation and rest. Isn't that what all mamas going through postpartum need? On top of that, it's filled with calcium and magnesium, both of which your body needs during recovery.
2. Lemon balm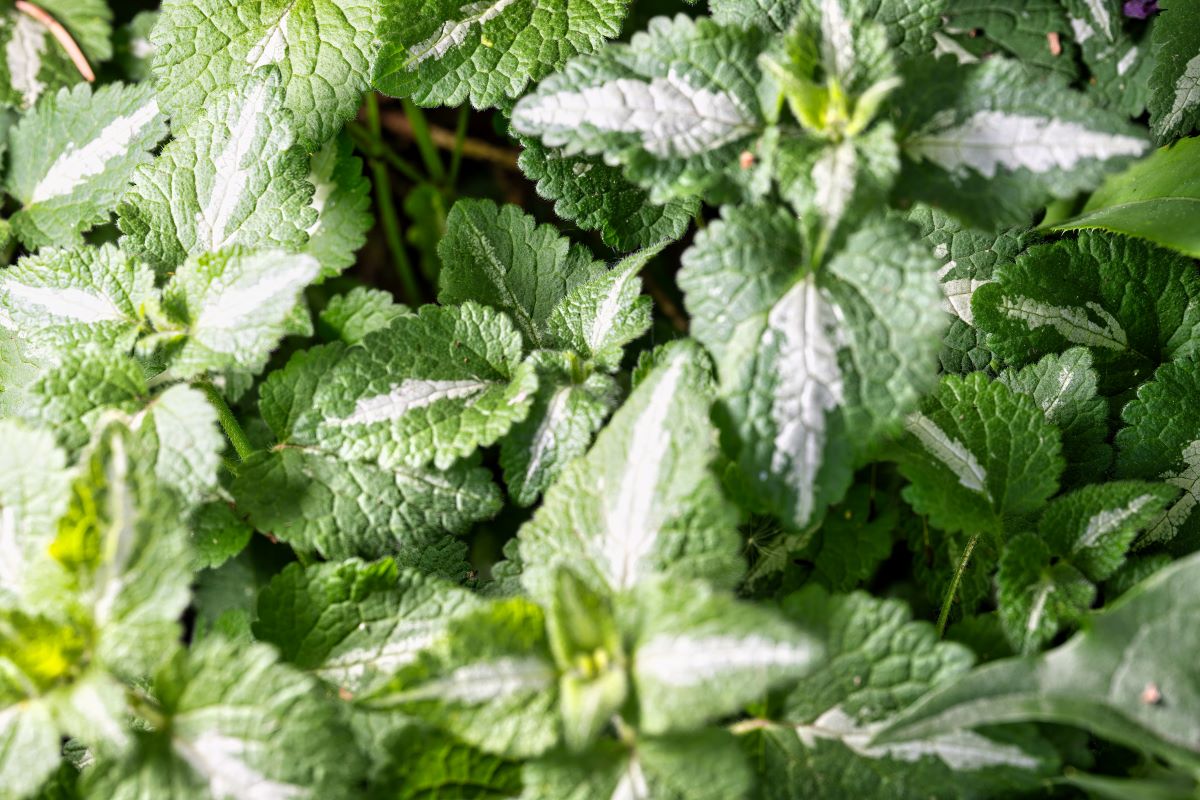 Don't worry, mama. Postpartum blues and anxiety are completely normal. No matter how much you love your little one, you're still human, and these feelings are completely valid. Luckily, lemon balm can help you reduce these feelings without having any negative side effects.
This wonderful herb works like magic for our mental health. Not only will it reduce the feelings of postpartum blues, but it will also have a positive impact on anxious thoughts, stress, and tension, and it promotes better sleep. As a new mom, these benefits are something your body and mind are craving.
3. Nettle
You'll find nettle in pretty much every postpartum tea. It does miracles when it comes to getting rid of excess fluid, reducing inflammation, and strengthening your adrenal function. On top of that, it's filled with vitamins, fats, and minerals that are crucial for your recovery. It's a full package!
4. Ashwagandha
Ashwagandha has been used for years now for situations when your body needs to adapt to or regulate stress. It's truly a magical medicinal herb that's efficient in increasing your energy. You won't even think about caffeine with this one!
3 best postpartum teas to ease your recovery
Now that we know some herbs your postpartum tea should consist of, let's move on to the best postpartum teas you can find on the market!
Since there's an overwhelming number of options you can choose from, we've decided to make it a bit easier for you and list some of the ones most loved by postpartum moms. Let's dive right in!
1. Pink Stork Postpartum Recovery Tea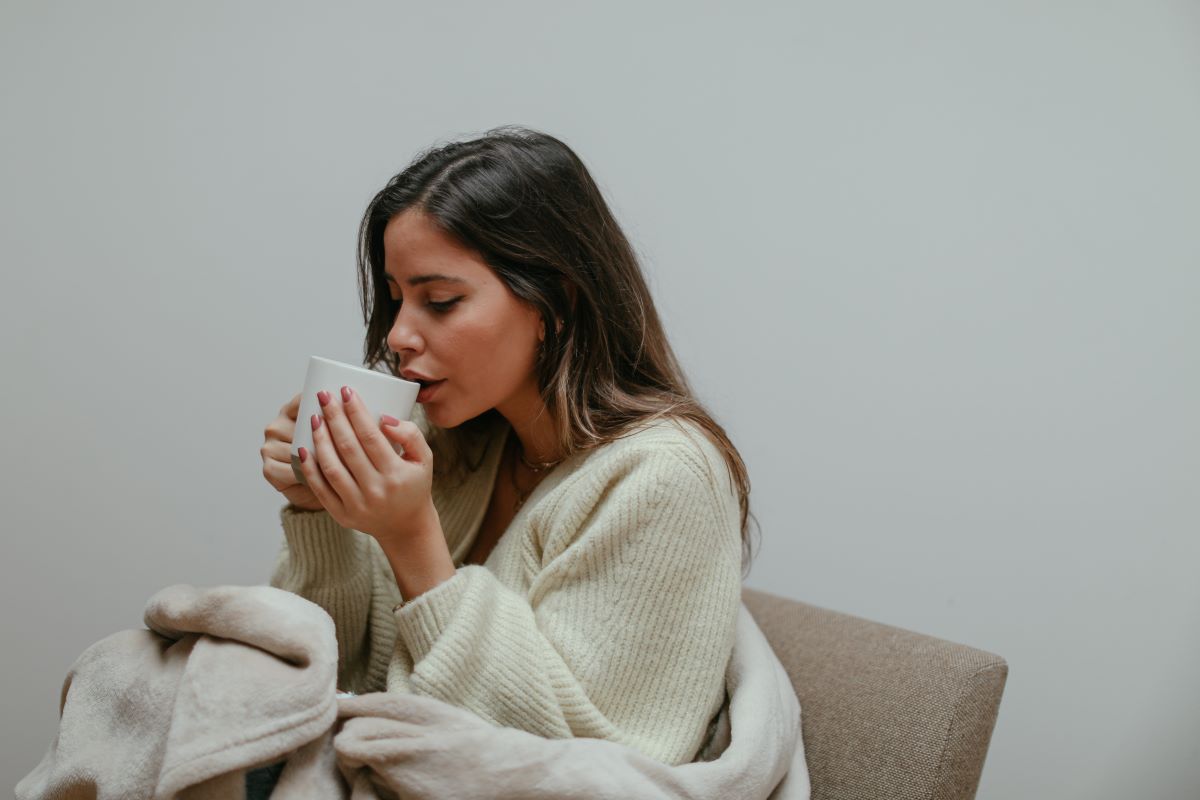 Pink Stork is a company that helps moms throughout their motherhood, but especially during the postpartum stage. They offer a lot of great herbal teas including Recovery Tea, Uplift Tea, Lactation Tea, Detox Tea, and more.
Today, I'm here to talk about the wonderful Postpartum Recovery Tea that new moms have been raving about. This tea is enriched with all of the essential vitamins and nutrients that support your body during this challenging recovery.
On top of that, the tea also works to balance your energy levels with its 100% organic ingredients. Although it's not a lactation tea, some women claim it helped them with milk production, too. This whole-leaf tea comes with enough herbs to make 30 cups. Plus, it tastes great!
2. Earth Mama's Organic Peaceful Mama Tea
If you've been doing your research when it comes to herbal teas for you and your little one, then you've probably heard of Earth Mama. This fantastic brand creates products for mamas and their babies, and their Peaceful Mama Tea is one of the favorites among women who've just given birth.
This tea is caffeine-free and made with chamomile, which makes it very calming and a perfect choice when you want to relax. There are other options as well, including ginger mint, herb and cinnamon, fennel herb, and mint.
When bought in a set, it comes with three boxes and a total of 48 tea bags. It's a great option for moms who are feeling anxious and tense during this stage of their recovery. Many women claimed it helped them sleep better, too. Its main ingredients are chamomile, oat straw, lemon balm, and raspberry leaf.
3. Bamboobies Postpartum tea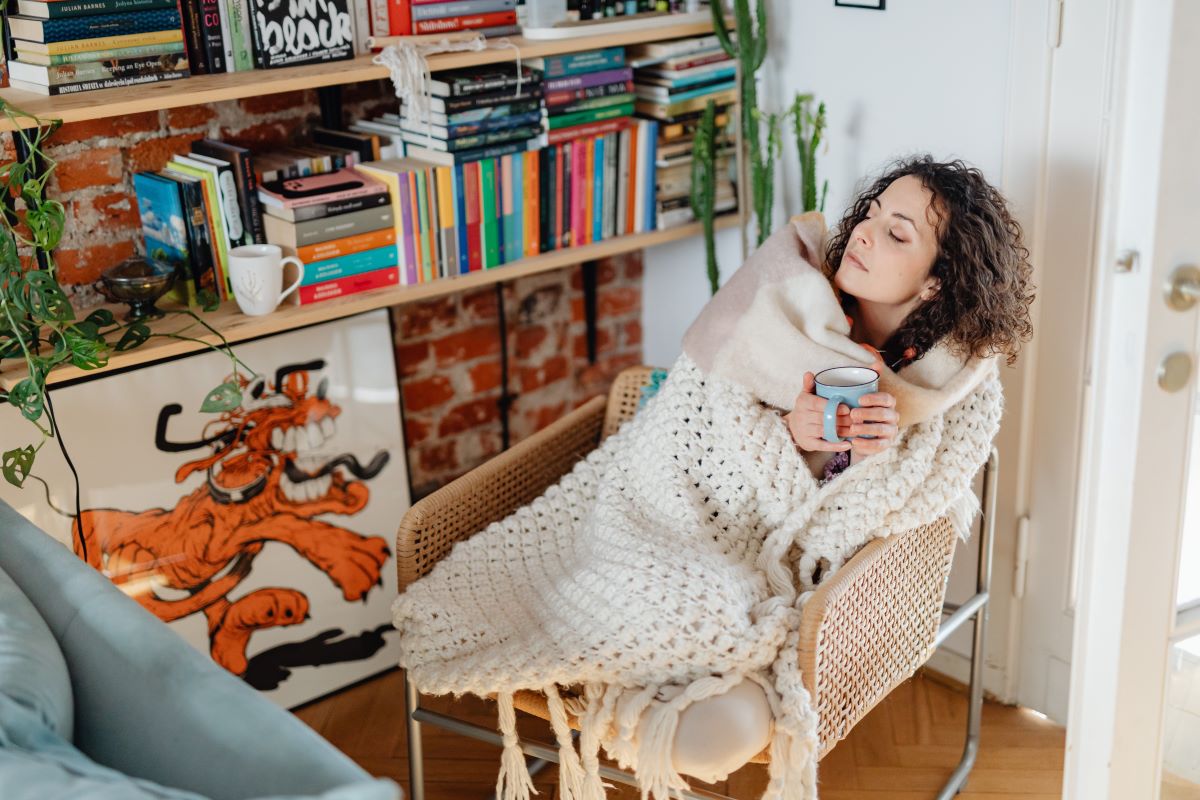 Bamboobies may be one of the newer brands on the market, but that doesn't mean we shouldn't add it to this list. If you're a fan of cherry flavors, this is the perfect tea for you. It's like a warm and comforting hug that helps your body stay strong during its healing process.
Each bag comes with 10 biodegradable tea sachets, and the tea is certified as organic by USDA. It has a very soothing taste that comes from a natural black cherry flavoring and, despite it being sugar-free, it's pretty delicious and sweet!
Its key ingredients are cinnamon, licorice root, oat straw, green tea, and raspberry. Thanks to these herbs, a cup of this delicious tea will give you the boost of energy you need!
How to pick the best postpartum tea
Buying postpartum tea shouldn't be hard but with so many options on the market, it's understandable that you get confused.
That's why it's important to keep things simple. Enjoy your cup of tea and pay attention to how your body reacts to it. No matter what you read online, you'll know what tea works best for you. Here are some things you should consider.
1. The flavor is important!
No matter what, you need to enjoy your tea. That's one of the main aspects of drinking this magic beverage! How could you relax and nourish your body by drinking something you absolutely hate?
So, whatever tea you choose, make sure it tastes good. You deserve it, mama! You're not drinking tea purely as a remedy, but you want to enjoy every sip you take.
Luckily, there are plenty of reviews online. If you don't want to spend money trying out different tea options, listen to what other moms have to say. They understand best what you're going through, so they'll always be honest with you.
2. Pay attention to the ingredients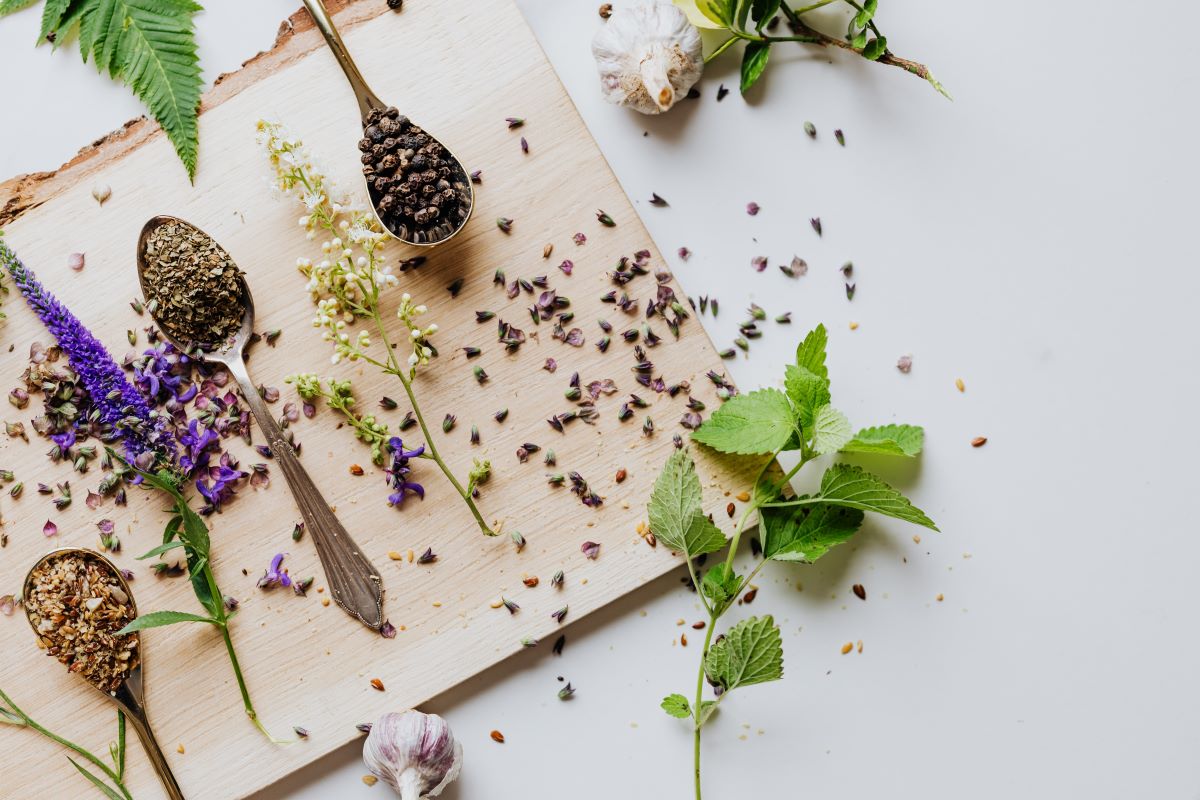 Of course, if you want your tea to be as efficient as possible, make sure you pay attention to the ingredients. They make such a big difference in the effect certain teas have on your postpartum recovery.
Although most herbs are healthy, they all have different properties that help your body in different ways. We've already mentioned some herbs that are great to use during postpartum recovery and why.
When you're looking for the best postpartum teas, make sure they include what you've learned today. Actually knowing what each herb does for your body will help you understand the effect it will have on you even before you get to try it out yourself.
Are there any ingredients you should avoid?
When you decide to add some new herbs to your diet, it's best that you talk to your doctor, first. This is especially important for moms who are breastfeeding. Here are some other ingredients you should avoid during your postpartum recovery:
Any artificial ingredients
Synthetic fillers
Added sugar
Any kind of GMO ingredients
When you're breastfeeding, you have to remember that your baby will get a part of everything you consume. Because of that, maintaining a clean and healthy diet is crucial for your baby's health and your postpartum recovery. Your body will thank you, and you'll feel a lot better, too.
Read more: 40 Postpartum Affirmations: The Magic Of Positive Thinking