Hello Bello and The Honest Company share a few commonalities – they're celebrity-owned brands, they're focused on creating cute and comfortable babywear, and they're known to offer both daytime and nighttime diapers. However, how would you decide who wins the Hello Bello vs. Honest battle?
Newborn babies don't waste time on bad diapers.
Not only are newborns known to cause quite a few blowouts and leaks when you force them to wear off-brand ones, but they take the diaper game so seriously that they go through ten to twelve each day. Needless to say, you might want to do some research and spend some money on the right ones.
Now, searching for absorbency, breathability, and stretchability might get you somewhere, but the brand does seem to dictate whether or not you're getting your money's worth – no matter how much we don't want to agree with that.
Hello Bello and The Honest Company have a huge following, whether that's because they're that great or because they're backed up by the likes of Kristen Bell, Dax Shepard, and Jessica Alba. How can you decide between the two? How can you be sure you're not just buying into a gimmick? Read more!
About Hello Bello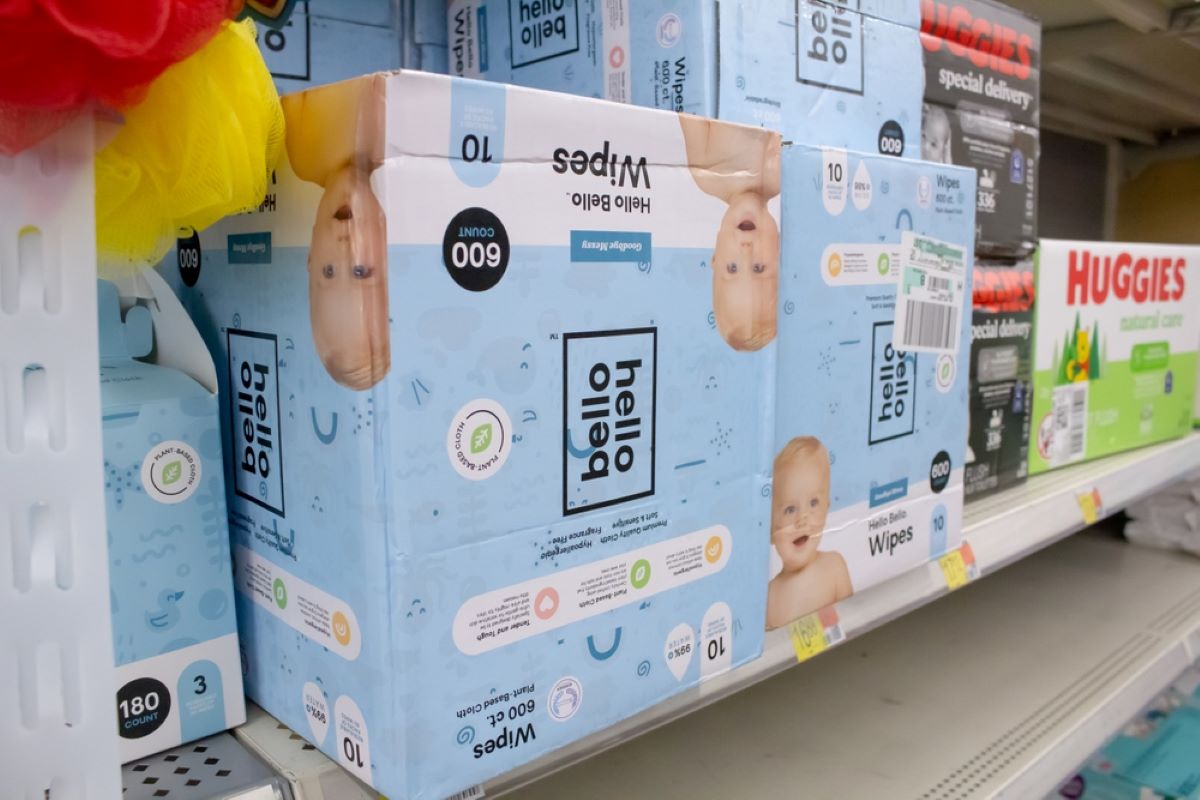 Starting with Hello Bello, the plant-based brand was created by one of our favorite Hollywood couples, Kristen Bell and Dax Shepard. Now, celebrity brands don't always get the memo when it comes to availability, affordability, and quality. Kristen and Dax, however, managed to take the world by storm.
Hello Bello started as a cry for something bigger and better. When Kristen and Dax became parents, they struggled to come across plant-based, cruelty-free brands that weren't overpriced or overrated. So they decided to tackle the problem themselves because they had the connections and the means.
Additionally, Kristen and Dax have made sure to keep everything affordable and accessible by partnering with Walmart. Actually, Hello Bello diapers are made with a plant-derived core liner and fluff pulp without chlorine which makes them sustainable.
And, they're made free of everything that would affect your baby's sensitive skin – from fragrances and chemicals to lotions and latex. Other than diapers, Hello Bello produces a range of other baby products such as baby wipes, baby care products, as well as soaps and detergents.
About Honest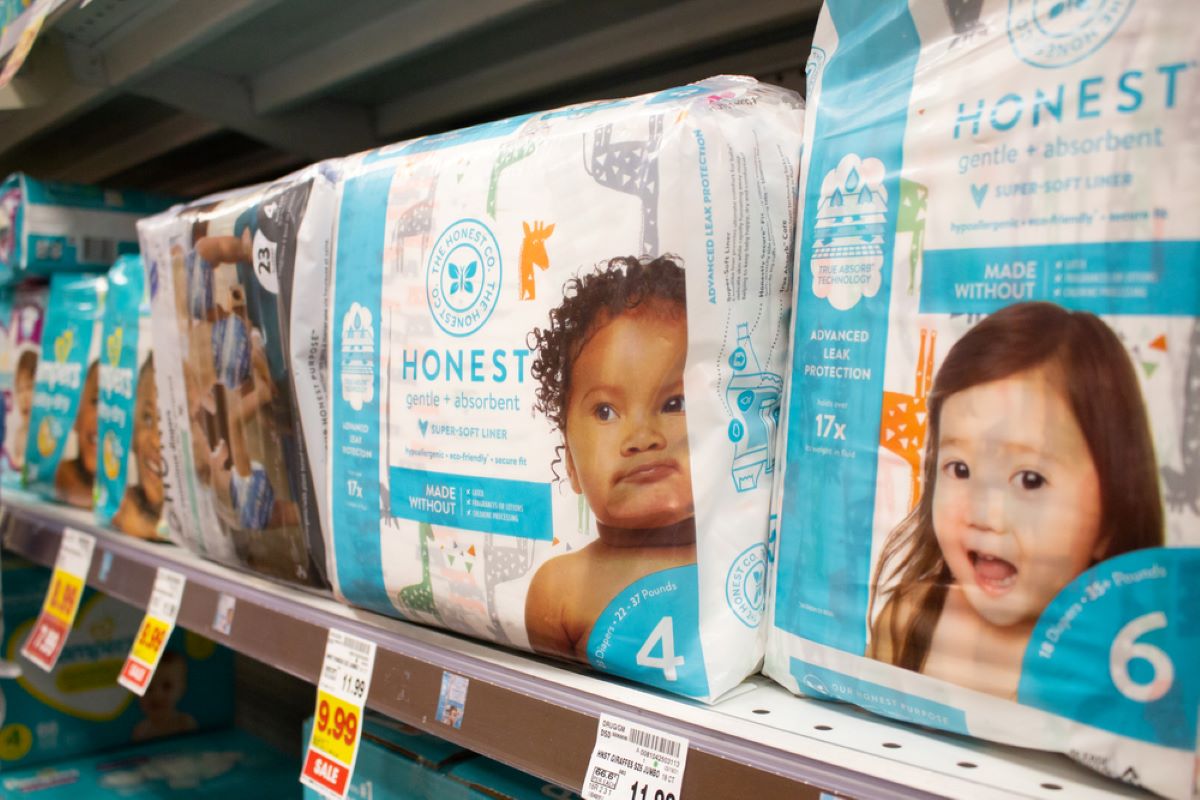 Moving on to The Honest Company, you're going to be surprised at the similarities between the two. Right off the bat, The Honest Company was started by Jessica Alba to provide alternatives for parents who didn't want to purchase baby products made with fragrances and chemicals.
And even though the brand's competitors seemed stronger than ever at the time, The Honest Company didn't struggle to get the spotlight. It continues to come up with brand-new designs, breakthrough products, and trends to keep the customers coming back for more.
Not to mention the mindblowing marketing campaigns the brand comes out with all the time. Whatever their strategy, The Honest Company continues to thrive. Honest diapers and wipes are some of the most prominent and popular products they've come out with – that's why they're giving Hello Bello a run for its money.
Whether you're swooning over Kristen and Dax's romance or fangirling over Jessica Alba, we urge you to choose the winner of the Hello Bello vs. Honest battle based on comfort, absorbency, quality, and affordability. We've got your back with answers to a few questions guaranteed to get you where you need to be.
Hello Bello vs. Honest: How do the two brands compare?
1. How absorbent are they?
Both brands produce breathable, lightweight diapers that promise to keep your baby's bottom dry at all times. But, we know that's not always possible because babies experience blowouts and leaks even when they're swaddled and cradled – which means you're going to need the extra support.
Hello Bello diapers are made with a cutting-edge core that's equipped with a super absorbent area to ensure nothing gets out. But reviewers do mention that the overnight diapers might not be up to par.
Honest diapers, on the other hand, feature absorbency pads made with wheat and corn-based fluff that secures your baby's "business." The majority of parents report that nothing gets past the pads, no matter how active your baby might be.
2. How comfortable are they?
We suggest getting a small packet of each and trying them out because what works for your neighbor's baby might not work for yours.
When we're comparing celebrity-owned, famous, plant-based brands, both Hello Bello and Honest take the cake comfort-wise. Both brands focus on comfort and softness that come with sustainably sourced, "all-natural" materials.
But, Hello Bello diapers are soft and silky whichever way you turn them. And, that's something we can't say about Honest diapers. Honest diapers are hypoallergenic which bodes well for sensitive babies, but they're known to be a bit rough on the outside.
3. What are they made of?
If you're searching for the softest, silkiest diapers on the market, the quality of materials is one of those things you can't overlook. We're pretty sure that Kristen, Dax, and Jessica started Hello Bello and Honest because they weren't happy with what was available on the market, materials-wise.
And, aren't you glad they did!? Hello Bello diapers are super suitable and made with a plant-derived core liner and fluff pulp, alongside microfiber, nylon, and spandex.
Honest diapers went even further with names we can't pronounce – polypropylene and polyethylene, a plant-based plastic, and cellulose fluff. However, both brands promise that they're fragrance-free, chemical-free, and perfect for babies that are prone to allergies.
4. What sizes do they offer?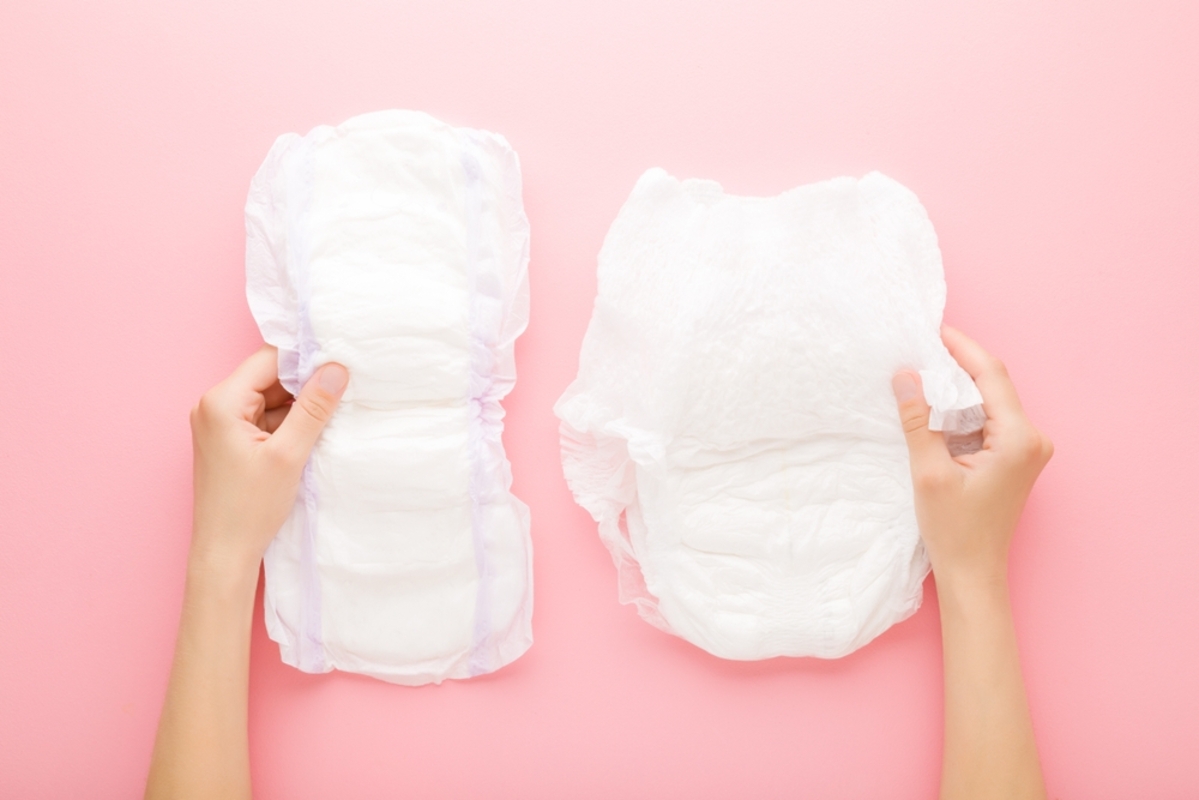 Poorly-fitting diapers are the worst because they're guaranteed to get your baby leaking out of her cute little outfit. Proper-fitting diapers, however, might save you the trouble of changing your baby every fifteen minutes by preventing blowouts, leaks, and discomfort.
Don't worry, both Hello Bello and Honest offer a bunch of measurements to choose from. Whether you're searching for diapers for a newborn or a toddler, they've got you covered. Without further ado, these are the sizes you can count on when you opt for Hello Bello:
Newborn (up to 10 pounds)
Size 1 (8 to 12 pounds)
Size 2 (10 to 16 pounds)
Size 3 (14 to 24 pounds)
Size 4 (22 to 37 pounds)
Size 5 (27+ pounds)
Size 6 (35+ pounds)
And, these are the ones you can choose from when you go for Honest diapers:
Newborn (up to 10 pounds)
Size 1 (8 to 14 pounds)
Size 2 (12 to18 pounds)
Size 3 (16 to 28 pounds)
Size 4 (22 to 37 pounds)
Size 5 (27+ pounds)
Size 6 (35+ pounds)
5. What features do they offer?
We're aware that the Hello Bello vs. Honest battle might be a tough one to decide on because the two brands are super similar.
One of the ways to figure out which one is the right fit for your baby is to then check the features. Make sure you're focusing on the ones you and your baby need – not ones that are promoted as something you should get excited over.
Right away, Hello Bello diapers are great because they're super soft, comfy, stretchy, and made without the "bad stuff."
Rather than choosing between a bunch of different styles, Hello Bello diapers are "all-in-one" and are made to absorb pretty much anything that comes out of your baby – they've got the specially designed absorbent material that can absorb over 50 times its weight to thank for that.
Honest diapers, on the other hand, are plant-based, fragrance-free, and stylish. We urge you to check out The Honest Company website to see the myriad of features they've equipped each style of diapers with – from belly button cutouts and poo pockets to wetness indicators and quick absorb channels. We can't get enough!
6. What product lines do they have?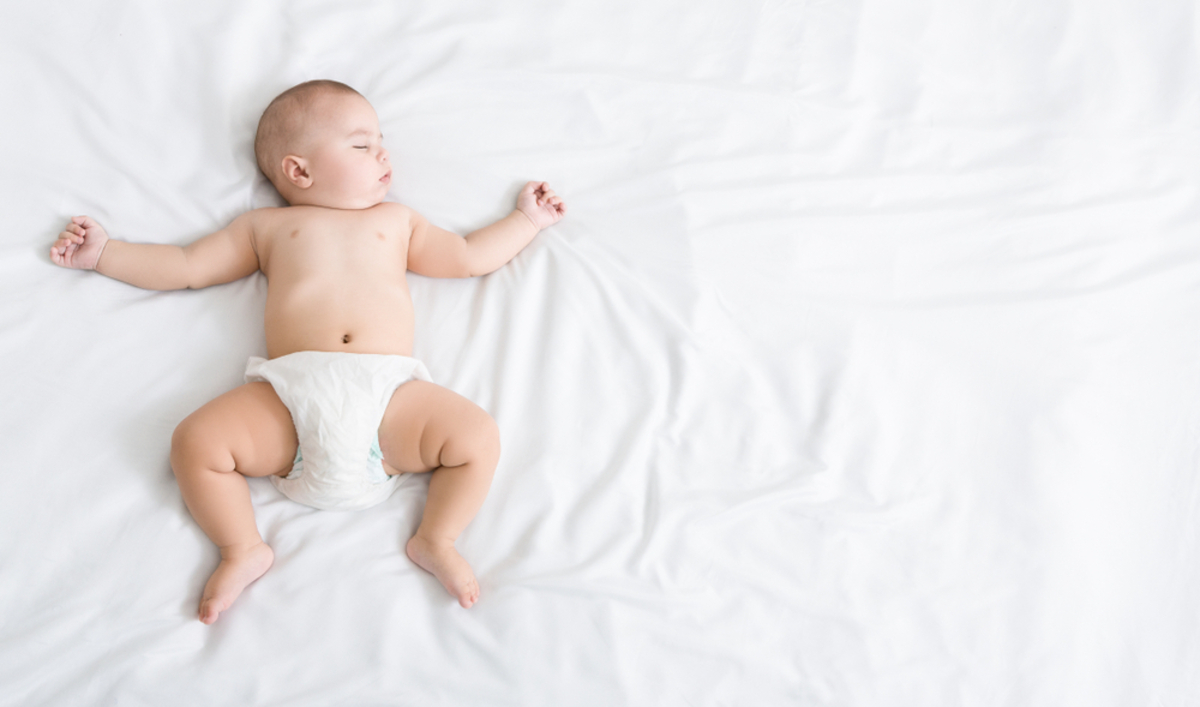 Sometimes you gotta decide whether you're better off with diapers, pull-ups, or training pants. Whether you're on the hunt for specific measurements, materials, or types, both Hello Bello and The Honest Company offer you a variety of diapers to choose from.
Starting with Hello Bello, these are the types you're probably going to encounter:
Newborn diapers
Daytime diapers
Nighttimes
Training pants
Swim diapers
Moving on to Honest diapers, these are the ones featured on the website:
Newborn diapers
Daytime diapers
Overnights
Training pants
Hello Bello vs. Honest: Which is better?
We've come to the end of the article without answering the question: Which of the two diaper brands would be better for you and your baby?
We urge you to try them both before making a final decision, but know that both brands offer high-quality, sustainable, and comfortable diapers guaranteed to make your baby's bottom happy.
We do need to mention that Hello Bello diapers are a little more affordable than Honest ones, which makes us root for this brand slightly more than Honest.
Hello Bello diapers cost around $0.26 each, while Honest diapers range between $0.32 and $0.60 each. The price racks up the more diapers you get, whether you opt for a diaper pack, a bundle, or a subscription box.
Whichever you decide to spend your money on, good luck!