When the patriarchy's got you down on your knees – and, to be frank, that happens more times than we'd care to admit – we've got your back with a few of our favorite single mom songs. We know what you're thinking, though. What can a song do when you're struggling to get out of bed?
We believe that single moms need anthems of empowerment to get them through tough times and remind them what they're worth. At the end of the day, single moms need heartwarming words that celebrate motherhood, female energy, and female power.
And, single moms crave someone to acknowledge the changes and sacrifices that come with raising a child. We are single moms, and sometimes we need to get through the day by listening to lyrics that make us believe we can be the next Erin Brockovich.
We need a reminder we can handle whatever life throws at us – and that's what happens when we hear "I am woman, I am fearless…" (Preach it, Emmy Meli!) No matter what you're going through, these songs are guaranteed to get you healed and hyped. Read on.
15 single mom songs guaranteed to empower you and get you through tough times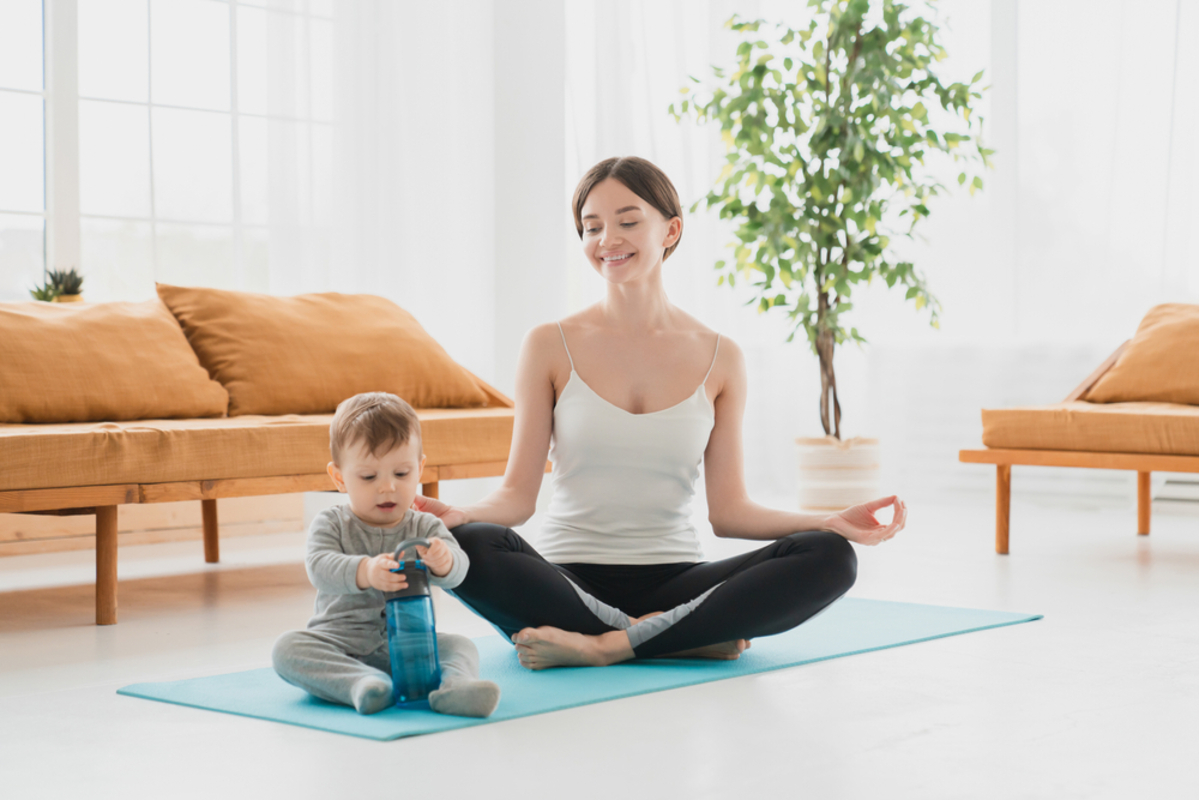 1. "Survivor" by Destiny's Child
"Now that you're out of my life,
I'm so much better,
You thought that I'd be weak without you,
But I'm stronger."
Nobody's surprised that Destiny's Child came out with one of the biggest confidence boosters out there, right? Whenever you're overthinking the decisions that brought you where you are right now, remember where you came from. You don't need a pity party because you're doing great – with or without a man.
2. "Fight Song" by Rachel Platten
"This is my fight song,
Take back my life song,
Prove I'm alright song,
My power's turned on,
Starting right now, I'll be strong,
I'll play my fight song,
And I don't really care if nobody else believes,
'Cause I've still got a lot of fight left in me!"
When you're a single mom going through life, people seem to think they're entitled to comment on everything you do and tear down every decision you make. Whenever you start thinking "They're right, I can't do this," listen to Rachel's song and you'll get that confidence boost within minutes.
3. "I Will Survive" by Gloria Gaynor
"At first, I was afraid, I was petrified,
Kept thinking I could never live without you by my side,
But then I spent so many nights thinking how you did me wrong,
And I grew strong,
And I learned how to get along."
No matter what the world seems to think, you don't need a man to make you the happiest you've ever been – you can do that on your own. Not to mention he was probably the one that walked out on you the moment things got tough. Next time you start doubting your decisions, whisper the classic "I will survive" and seize the day.
4. "Unstoppable" by Sia
"I put my armor on, show you how strong I am,
I put my armor on, I'll show you that I am,
I'm unstoppable."
We need to underline every single lyric that comes out of Sia's mouth because that woman knows how to describe exactly how we operate when we're hurt. We put on a show for the world, stay strong for our children, and cry when nobody's around. We're unstoppable – we can change the world on our own and that's the tea.
5. "Girl On Fire" by Alicia Keys
"Everybody stares as she goes by,
'Cause they can see the flame that's in her eyes,
Watch her when she's lightin' up the night,
Nobody knows that she's a lonely girl,
And it's a lonely world,
But she gon' let it burn, baby, burn, baby."
When you need a pick-me-up reminder that you're doing everything right, turn up the music and allow yourself to feel the lyrics. We believe every word Alicia Keys sings and we're more than motivated to take on the world when we hear "This girl is on fire!" We hope she does the same thing for you, too.
6. "Ain't No Mountain High Enough" by Marvin Gaye and Tammi Terrell
"Ain't no mountain high,
Ain't no valley low,
Ain't no river wide enough, baby,
If you need me, call me,
No matter where you are,
No matter how far."
Before you start yelling at the screen, we know that the writers of the song meant to write something romantic. But, for single moms, these lyrics mean one thing – that you're ready to do whatever you need to do to keep your children happy and healthy.
And, sometimes you need a song to remind you what you're fighting for. Keep up the good work, momma!
7. "Roar" by Katy Perry
"You held me down, but I got up,
Already brushing off the dust,
You hear my voice, you hear that sound,
Like thunder, gonna shake the ground."
Don't be afraid to make everyone aware of your presence. Whatever you're going through, whichever battles you're fighting at the moment, none of that means you need to stay silent – you might be listening to single mom songs, but that's not something to be ashamed of. Sing it from the rooftops, girl!
8. "Run the World (Girls)" by Beyoncé
"My persuasion,
Can build a nation,
Endless power,
With our love we can devour,
You'll do anything for me."
Who thought a rhetorical question possessed such power? Truer words have never been spoken – because of that, we urge you to turn up whenever you hear Beyonce belt out "Who run the world? Girls!"
9. "Stronger (What Doesn't Kill You)" by Kelly Clarkson
"What doesn't kill you makes you stronger,
Stand a little taller,
Doesn't mean I'm lonely when I'm alone.
What doesn't kill you makes a fighter,
Footsteps even lighter,
Doesn't mean I'm over 'cause you're gone."
Anything by Kelly Clarkson's a hit. For that matter, anything she covers becomes an even bigger hit, too. But, nothing beats the life-made-me-tougher lyrics that speak to your heart when you're down. Because of that, go ahead and blast "Stronger" every time you catch yourself wanting to cry over a man.
10. "No Scrubs" by TLC
"So no, I don't want your number,
No, I don't want to give you mine and,
No, I don't want to meet you nowhere,
No, I don't want none of your time."
Single moms go on Tinder, too! Whether you're enjoying your hot girl summer or searching for someone that'll swoop you off your feet, you might want to give TLC a listen. We urge you to think about what you've gone through before you allow anyone to mess with your peace.
11. "Shake It Off" by Taylor Swift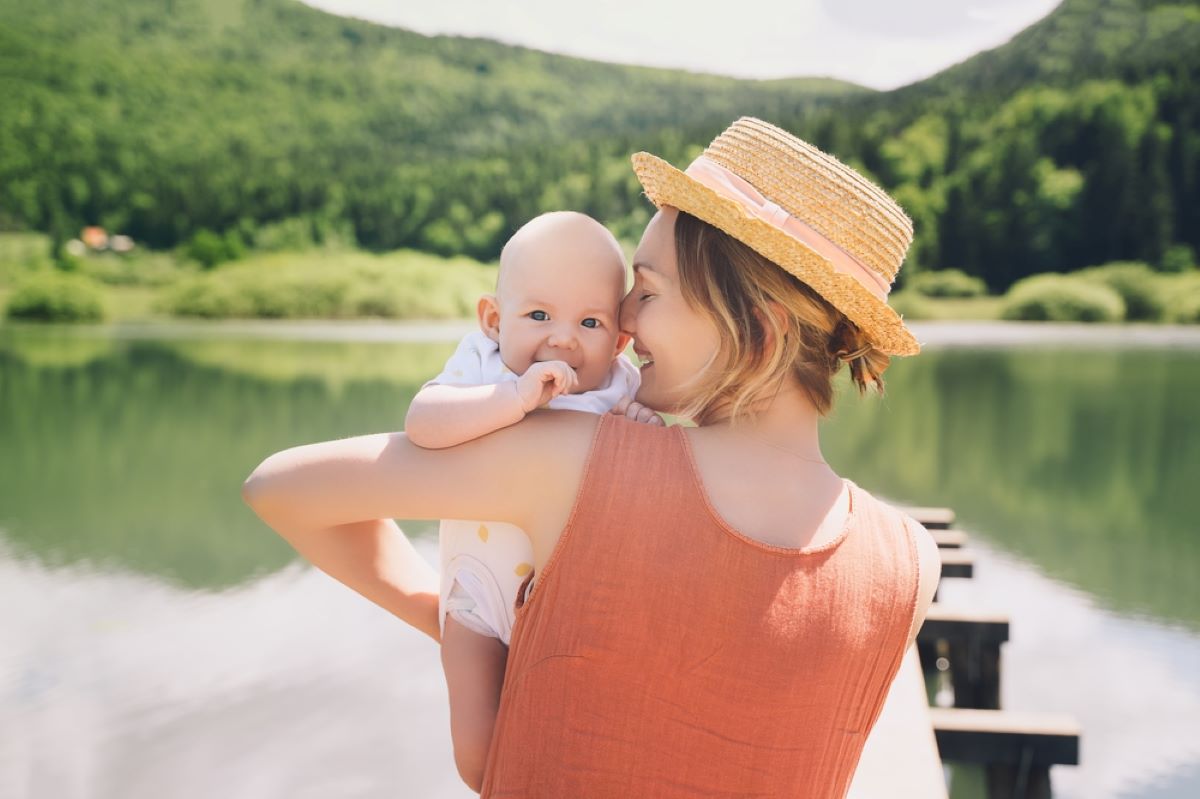 "But, I keep cruising,
Can't stop, won't stop moving,
It's like I got this music in my mind,
Saying it's gonna be alright."
Now, Taylor knows how to make an empowerment anthem you can dance to with your daughter and teach her that "players gonna play, haters gonna hate." What better way to bond with her and offer a little nod to naysayers and haters?
12. "I'm a Survivor" by Reba McEntire
"A single mom who works two jobs,
Who loves her kids and never stops,
With gentle hands and a heart of a fighter,
I'm a survivor."
While you're wondering how to get your newborn to sleep and how to build a milk stash, you might as well listen to something guaranteed to lift your spirits, right? We know TikTok has already reminded you of Reba's unforgettable lyrics, but we wanted to contribute.
13. "Mother" by Meghan Trainor
"I am your mother,
You listen to me,
Stop all that mansplainin', no one's listening
Tell me who gave you the permission to speak?
I am your mother."
Whenever you're feeling sorry for yourself because you're a single mom and you need to do everything on your own, remember the manipulating, gaslighting, and mansplaining you had to go through before. Phew, aren't you glad you're out?! Now, that might not have been Meghan's intention with "Mother," but who cares?
14. "Man, I Feel Like a Woman!" by Shania Twain
"The best thing about bein' a woman
Is the prerogative to have a little fun!"
Shania's the right choice even when you're not getting ready to go out. Whenever you need the motivation to get out of bed and confront the world head-on, don't shy away from turning up the volume and blasting "Man, I Feel Like a Woman!" for everyone to hear.
15. "Single Ladies" by Beyoncé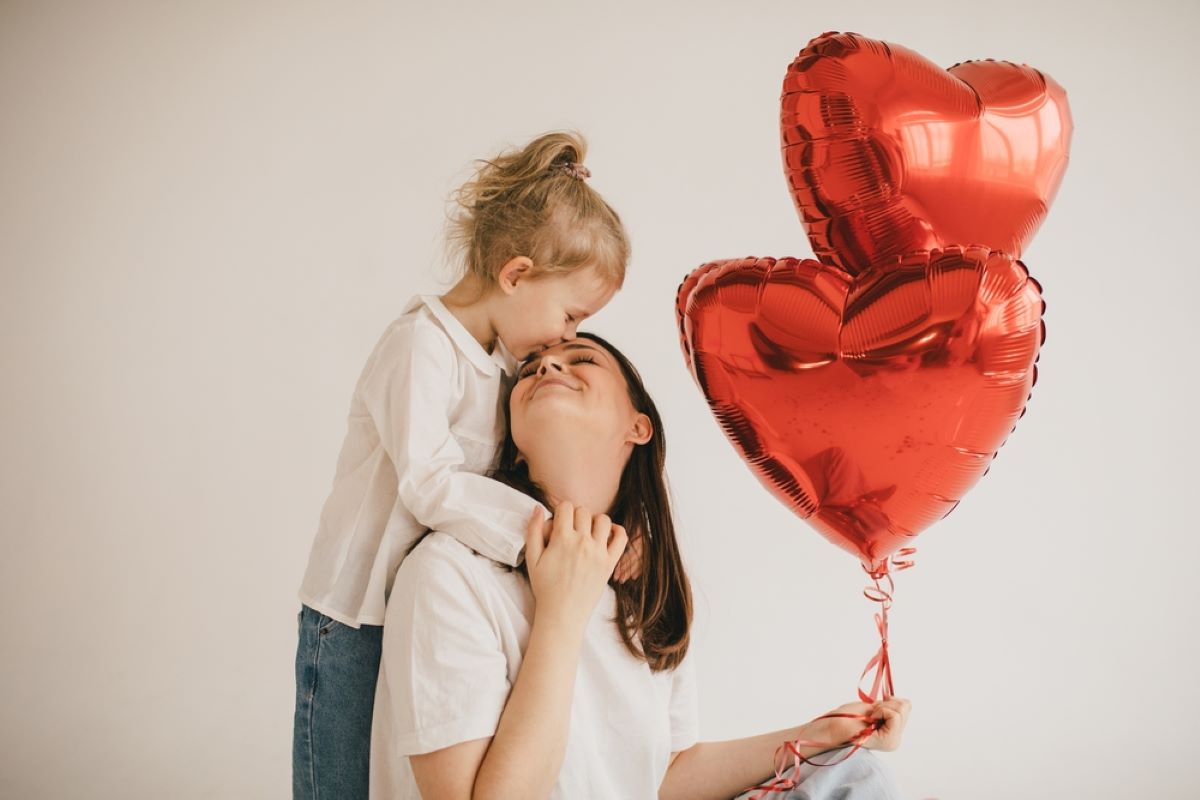 "I need no permission, did I mention,
Don't pay him any attention,
Cause you had your turn and now you gonna learn,
What it really feels like to miss me,
Cause if you liked it then you should have put a ring on it."
And, we had to end the article with one of the best anthems for single ladies and single moms out there. At the end of the day, you can't listen to Beyoncé and not think you're the best thing that's ever happened to the world. Grab your children and have a dance party!