Baby registry decision fatigue sounds made up when you're sitting on the sidelines while your friends and family are fighting over different brands and products. But once you start sifting through the myriad of strollers, car seats, and carriers, you finally understand the struggle. How about Baby Bjorn vs. Ergobaby?
Who knows!?
Well, we know. We assume you're on the hunt for a baby carrier, and we can bank on the fact that the algorithm decided to show you two of the most popular, prominent ones: Baby Bjorn and Ergobaby.
Both are meant to be high-quality, hardwearing, and versatile, and they're supposed to serve your baby for years and years to come. But, how are you supposed to decide between the two? You don't know anything about carriers!
Worry not. When you're planning on buying your first carrier, you need to keep an eye out for a few simple features. First off, the best carriers are supposed to be ergonomic and offer you and your baby enough support throughout the day.
Furthermore, they come with a forward-facing option, a baby privacy hood, and cushioned shoulder straps. But how well do Baby Bjorn and Ergobaby bode when compared side by side? Find out down below!
What's there to know about Baby Bjorn?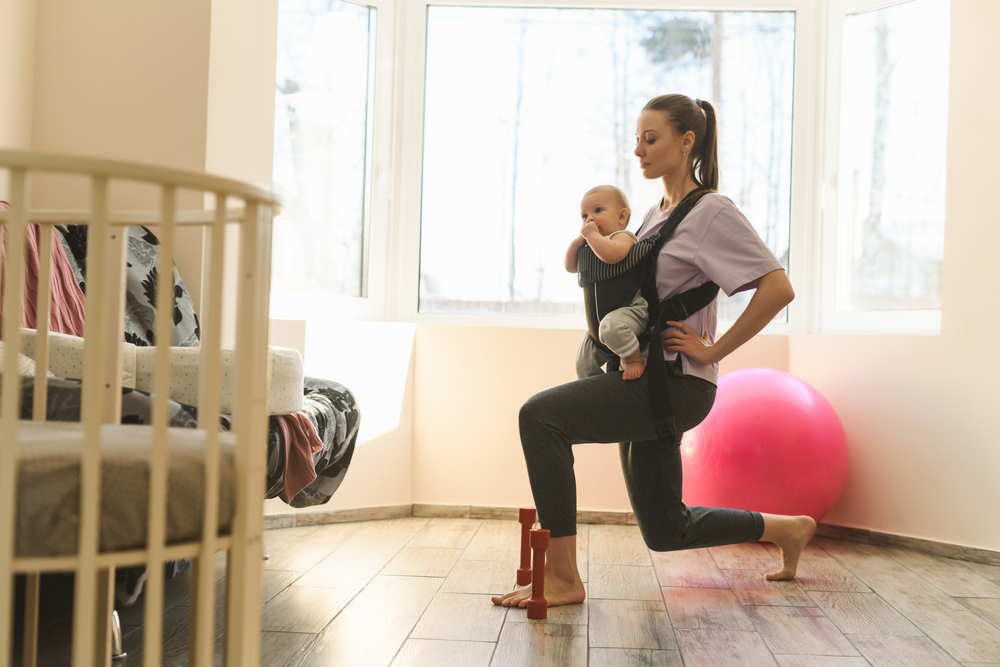 Baby Bjorn is a Swedish family company that was started around the 1960s by Bjorn and Elsa Jakobson. One of the first products launched by the company was a baby bouncer created as a consequence of the array of baby products Bjorn saw when he was visiting the US.
Over the next couple of years, Baby Bjorn worked on manufacturing and marketing different baby products that Bjorn and Elsa deemed necessary for Swedish parents.
Elsa went on to be awarded a medal by the Swedish king "for significant contributions to Swedish industry," which attests to the staggering success of the company.
Now, the Baby Bjorn carriers are meant to grow with your baby. Whichever type you opt for, they're designed with different carry positions, adaptable to your baby's needs, and ergonomic.
On top of that, they're simple to set up and use and you don't have to waste time trying to figure out how to get your baby out. Baby Bjorn carriers are a great product to purchase for your baby, depending on your and your baby's needs.
What about Ergobaby?
Ergobaby is a Hawaiian company started by a woman named Karin Frost around 2003. Before the entire endeavor came to be, Karin wasn't satisfied with the baby-carrying options that were available to her at the time because she didn't want to sacrifice comfort and ergonomics.
She tested seven different carriers, but she didn't find the features she was searching for. With her design background, she set out to create something that would solve the problem and ease her worries. And so the Ergobaby carrier was born.
Nowadays, Ergobaby carriers are designed to provide greater support to both the mother and the baby. Moreover, they're ready out-of-the-box, simple to set up and use, and equipped with a bunch of features that promise to make your life better.
Ergobaby carriers are soft, cushioned for comfort, and made to offer you the amount of support you need to get on with your day without departing from your baby.
Sure, Baby Bjorn and Ergobaby are similar, but they're not the same. So, why don't we try to settle the Baby Bjorn vs. Ergobaby debate?
Baby Bjorn vs. Ergobaby: What's the same?
1. Both are versatile and adaptable to your baby's needs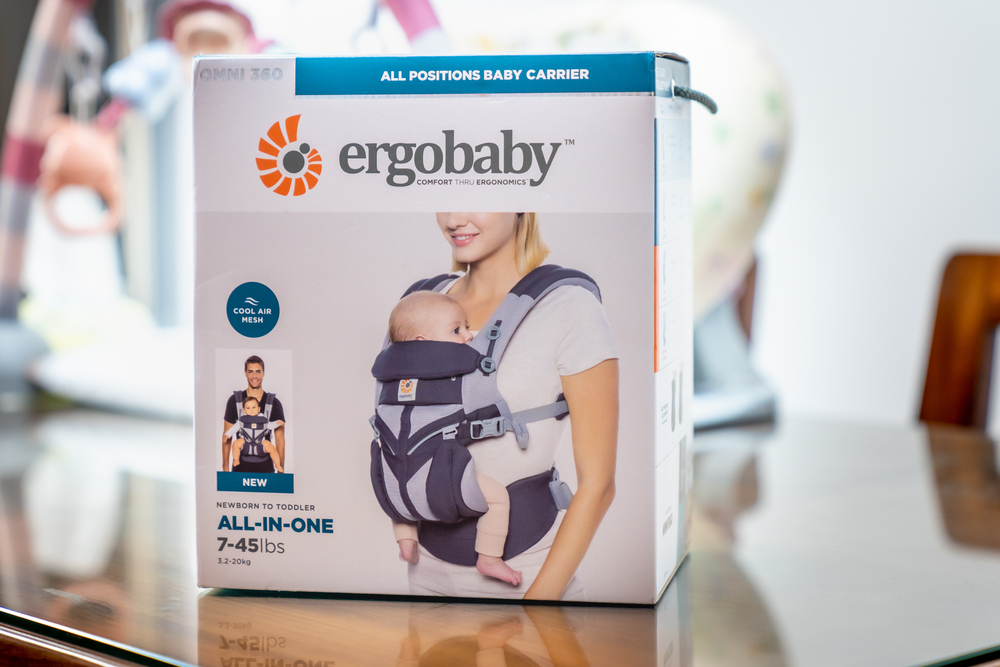 Shopping for baby gear tends to be overwhelming because there are too many things to choose from. When you're shopping for a baby carrier, for example, you're met with the decision between a structured carrier, a ring sling, or a wrap – and you sort of need all of them.
With Baby Bjorn and Ergobaby, though, you can count on different baby gear options that'll save you both time and money. Because of that, whichever carrier you decide to go for, you can bank on the fact that you're going to use them through numerous phases of baby and toddlerhood.
2. Both are super simple to set up and use
"All-in-one carriers must be tough to set up and use because I need to figure out the different ways to wear my baby, right?"
Now, you do need to understand what works for you and your baby. But, the process of setting up Baby Bjorn and Ergobaby carriers doesn't have to be a nightmare – read the instructions that come with the carrier, watch a few Youtube tutorials to get a grasp of how things work, and you're good to go.
Both Baby Bjorn and Ergobaby made sure to keep the straightforward design and structure to ensure everyone can use them the way they were meant to be used.
3. Both are ergonomically designed to keep you and your baby happy and healthy
Other than the straightforward design, you can count on comfort for both you and your baby, too.
Poorly structured baby gear that doesn't offer enough support can stunt your baby's hip development and cause hip dysplasia. Fortunately, you don't have to worry about that when you opt for Baby Bjorn or Ergobaby.
Both are equipped with adaptable seats, Velcro tabs, and wraps to ensure you can keep your baby's hips aligned and taken care of. And Baby Bjorn and Ergobaby didn't forget about comfort, either – they feature wide, padded waistbands, cushioned shoulder straps, and loads of buckles and zippers, too.
4. Both are washable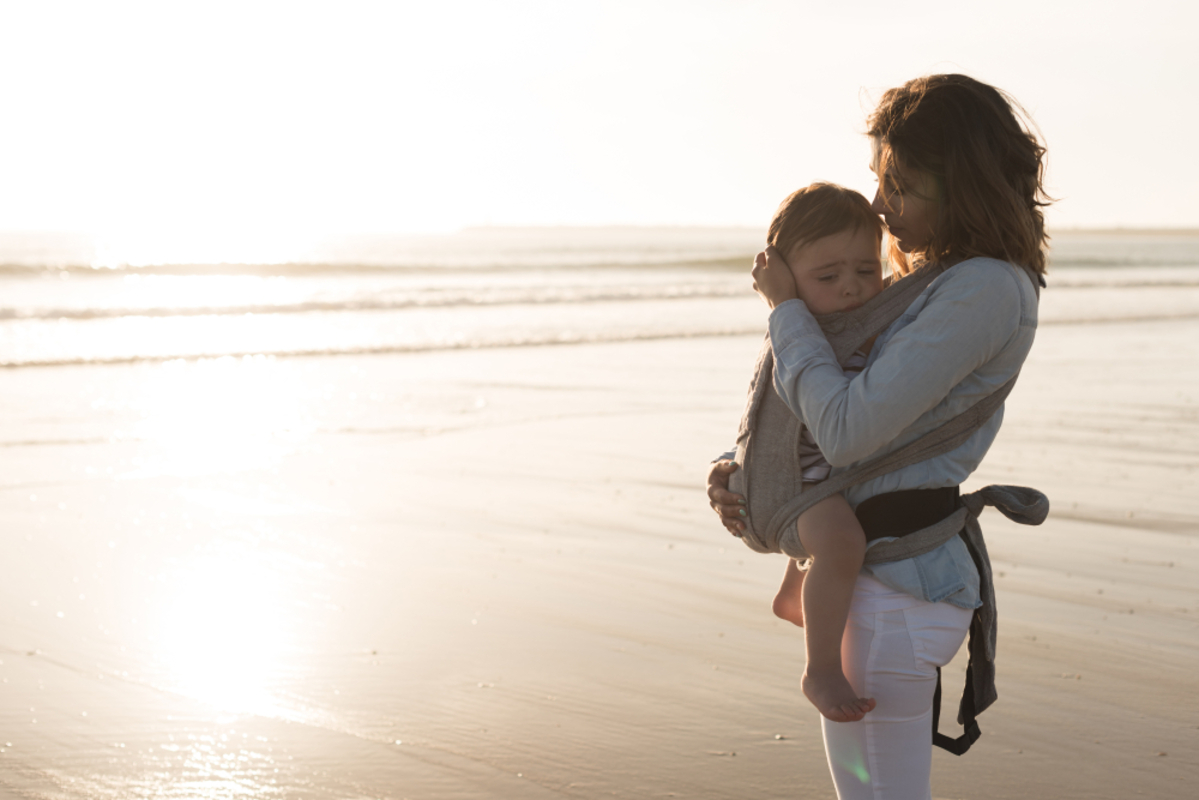 We've got to be honest, we don't remember to wash our baby gear that often. We, sort of, wipe everything down and hope for the best.
But on the chance that you're wondering if you can get your baby's slobber and spills off of the carrier, we're over the moon that both Baby Bjorn and Ergobaby are machine washable, simple to wipe down, and easy to dry.
We don't suggest putting them in the dryer because they might get damaged by the high heat. Hand them to dry and you're good to go snuggle your baby for the next few hours.
5. Both will cost you around the same
Of course, we can't forget about the "cha-ching" – the price tag tends to be one of the most common factors that make or break a parent's decision.
But that might not be the case with Baby Bjorn and Ergobaby because they cost the same – somewhere between $180 and $190, depending on where you're shopping and whether you're on the lookout for sales.
We're aware that the similarities between the two brands are numerous. But we're positive we can settle the Baby Bjorn vs. Ergobaby differences.
Baby Bjorn vs. Ergobaby: What's different?
1. They don't have the same weight limit and age range
Starting with a bang, Baby Bjorn comes with a longer lifespan considering that the weight and age limits surpass Ergobaby.
Because of that, you can use your Baby Bjorn baby gear from the moment you give birth till your baby reaches around 45 pounds. On the other hand, you'll need to swap your Ergobaby carrier when your baby reaches around 33 pounds.
2. They have different carry positions
Before we start drama among the baby gear brands, both Baby Bjorn and Ergobaby offer four carry positions. But the positions aren't the same, which means one might work better for you than the other – depending on your preferences.
Baby Bjorn features two inward-facing front positions, one forward-facing front position, and one back carry. Ergobaby, on the other hand, comes with an inward-facing front position, a forward-facing front position, a back carry, and a hip carry.
3. Baby Bjorn offers separate height positions, Ergobaby doesn't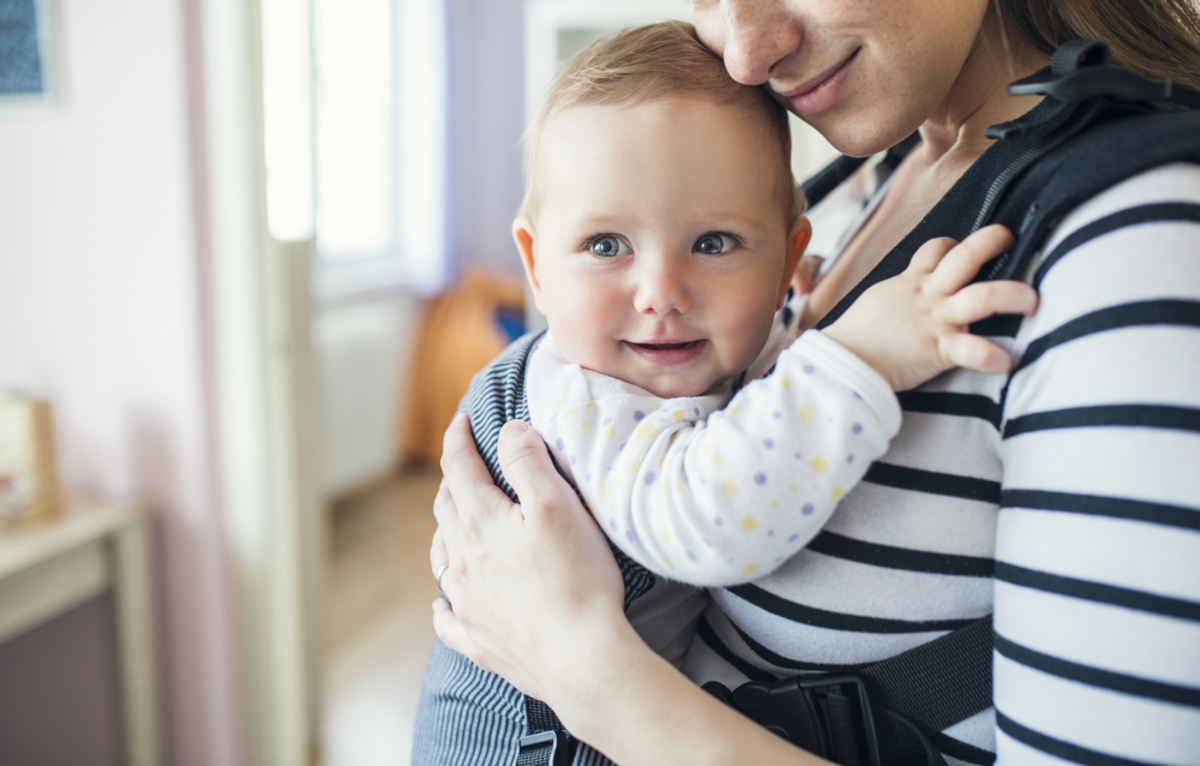 We mentioned that both bands are versatile and adaptable, making the entire process of carrying your child around much, much better.
But the Baby Bjorn carrier goes a step further and offers separate height positions, too. Because of the multiple buckles and zippers, you're capable of configuring exactly how and where you want your baby to sit.
4. Ergobaby allows breastfeeding, Baby Bjorn doesn't
We stand corrected – Baby Bjorn shouldn't prevent you from breastfeeding considering you can get to your baby without problems and even cover anything you don't want others to see.
We do need to argue that Baby Bjorn carriers weren't meant to be breastfeeding-friendly which means the design might be a little "lackluster." Ergobaby, however, positions your baby the right way and makes breastfeeding trouble-free.
5. Ergobaby offers crossable straps, Baby Bjorn doesn't
Okay, there's nothing wrong with parallel, backpack-style straps. But, you might prefer the versatility that comes with Ergobaby carriers.
Ergobaby can be worn both parallel and crisscross, depending on what works for you and your baby better. Crossing the straps can be of assistance when you're trying to distribute your baby's weight or alleviate some of the pressure off of your back.
Baby Bjorn vs. Ergobaby: Which one's right for you?
Argh, what do we do about the Baby Bjorn vs. Ergobaby debate? At the end of the day, these two baby gear brands are popular and prominent for a reason, so you won't go wrong with whichever you decide on. And, you need to figure out which features are going to make your life better.
Good luck!