As a new parent, there are many things you have to think about that weren't a part of your life before. Baby clothes, food, supplies, and one of the biggest ones – strollers. A lot of parents, who want their babies to have a first luxurious experience, can't make up their mind between Nuna Mixx vs. Tavo.
These models offer pretty much everything you want in your baby's stroller. They're really easy to use, suitable for both newborns and toddlers, and they're sturdy while not being too heavy.
You see why parents are having this dilemma, right? With both of them being this amazing, how do you choose the right one?
Picking a stroller can be tricky. You're paying quite a lot of money, so you want to make sure your baby is comfortable, while still ensuring she's safe and protected. You have to think about wheels, what kind of terrain they can be used on, and the type of seats… Doesn't it feel like you're buying a car?!
Listen, this wouldn't be a debate if both models were completely the same. The good news is: both of these strollers are incredible, and you probably wouldn't be making a mistake by picking either one of them.
You're probably wondering if there's even a need for a debate, then. Well, some differences between these two models can be real dealbreakers for some parents. If only there was someone who would list all their pros and cons to make it easier for you to pick…
That's why I'm here, my lovely reader! When it's time to pick the best for your little ball of sunshine – I'm always happy to help. Let's dive right in!
What makes Nuna Mixx a good choice?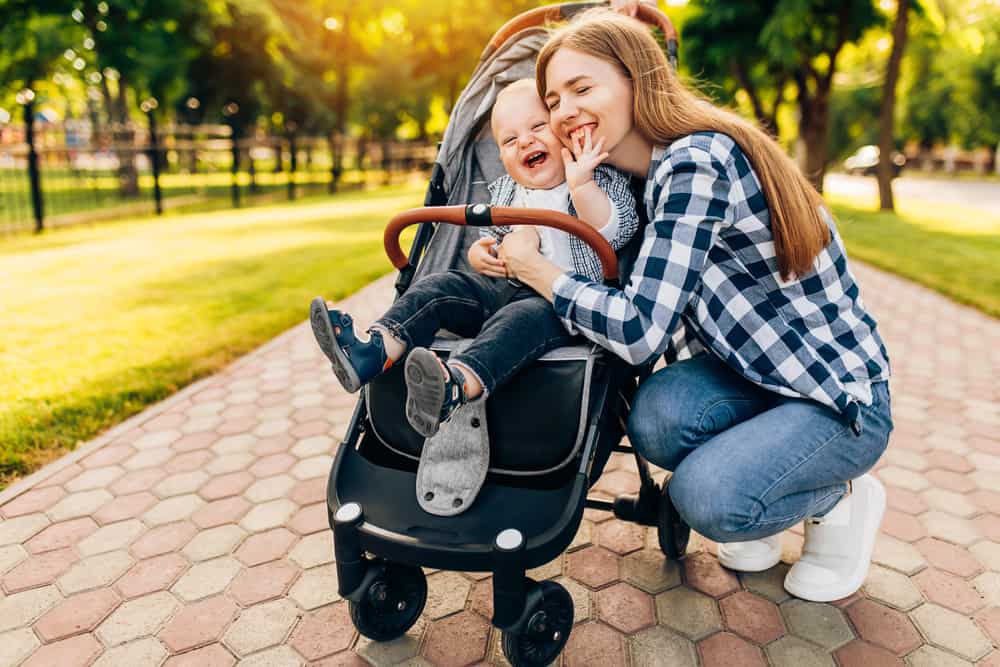 In the Nuna Mixx vs. Tavo debate, Mixx is a stylish and elegant counterpart that simply radiates luxury. Yes, it's a beautiful stroller, but don't think that's its main quality. With its incredible features, Mixx is truly a full package. Who doesn't like a nice balance between quality and price, am I right?
Here's what I'm talking about…
Seating: This is usually a dealbreaker for many parents. Nuna Mixx enables you to switch your baby's seat between forward- or rare-facing. As young babies can get pretty overwhelmed and fussy in their strollers, being able to turn them to face you can be of huge help.
As if that wasn't enough, Nuna Mixx seat also comes with a 5-position recline feature! Your baby gets plenty of freedom, while the stroller's calf support, a footrest, and an all-season seat ensures she's always comfortable. It's a real prince(ss) treatment!
Canopy: Your little one's skin is super sensitive, which means you have to protect her from direct sun. Luckily, Nuna Mixx designers thought about that, too! This high-end stroller offers a great canopy that will protect your little bug from UV, with a window and a nice ventilation system.
Wheels and brakes: If you're worried about breaks, Nuna Mixx' has got your back. It comes with a one-touch braking system that's super easy to use, even with one hand! Plus, its wheels are filled with foam, ensuring a smooth ride no matter where you and your little bestie decide to roam around.
Car seat: We know how difficult it can be to safely install your baby's car seat. Luckily, Nuna Mixx comes with a removable seat. One click is all it takes to remove it and attach it to your car seat – how handy is that?!
Safety features and weight: Your baby will be perfectly safe with their five-point harness, which can be adapted as your baby grows older. Without its winter seat, the Mixx weighs around 27 pounds, which is pretty good if you ask me!
Some cons of using Nuna Mixx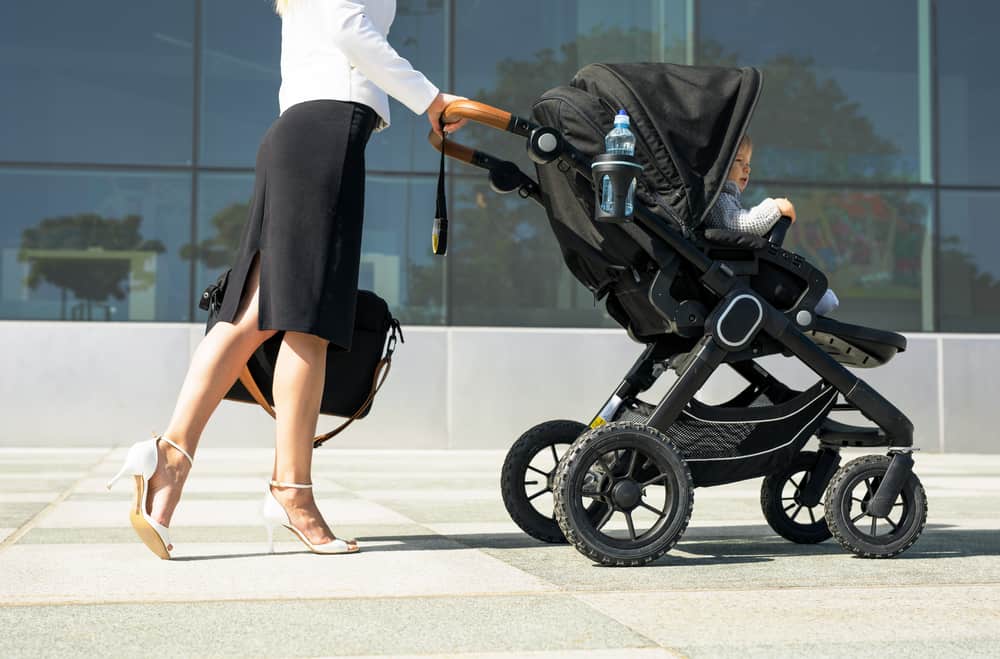 Although the Mixx is a great choice, when deciding between Nuna Mixx vs. Tavo, it's important to know what are some downsides to both of these strollers. There aren't a lot of cons to talk about, but knowing them won't hurt, right?
For example, although the seat that comes with Nuna Mixx is pretty easy to attach to the car one, it still requires an adapter to fit. Luckily, they're usually included with your purchase, so it shouldn't be too big of an issue.
The Mixx is a great stroller for pretty much every terrain thanks to its braking system and wheels. However, its front wheel lacks suspension, which could be a deal-breaker for some parents who are looking for optimal safety.
Compared to its counterpart Tavo, which we'll deal with in a minute, The Mixx weighs around 5 pounds more. The fact that its weight without a winter seat and the arm bar is around 27 pounds, means this stroller is quite a heavy one.
Because the Mixx offers such amazing features, it's no surprise that it also comes with quite a hefty price. Depending on what you're looking for, its price ranges from $800 up to $1300! You'll be treating your bestie pretty well with this one.
What makes Nuna Tavo a good choice?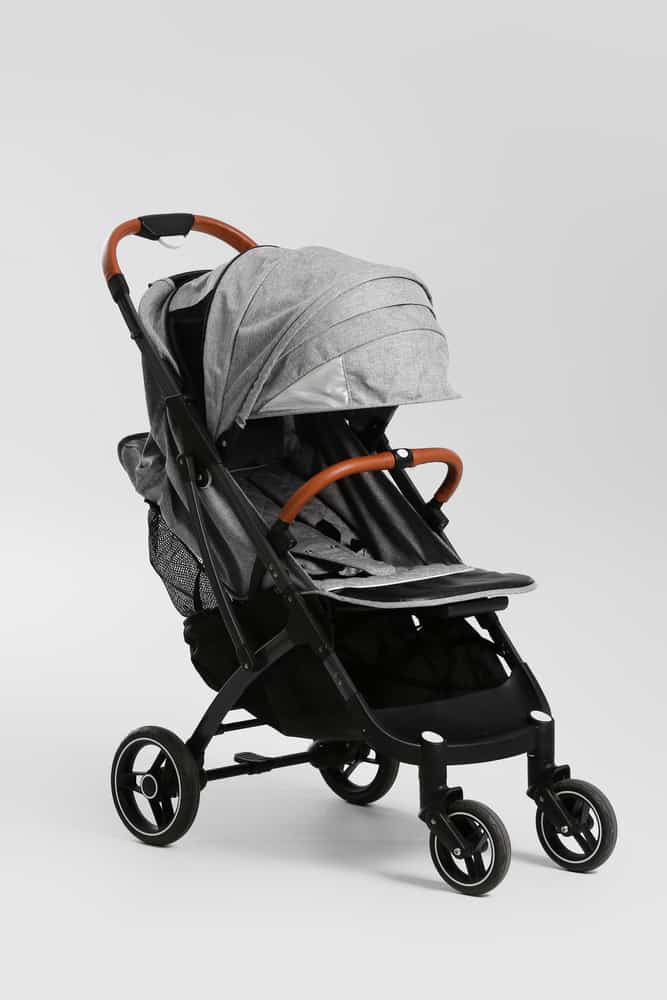 Nuna Tavo is a perfect choice for parents who are looking for a simple-looking yet modern stroller that offers great features for a bit more reasonable price. In the Nuna Mixx vs. Tavo debate, it's often seen as the Mixx's smaller sibling.
That's mainly due to the fact that both of these strollers come with incredible features, with not a lot of things that set them apart. Their size, however, is one of the main ones, which might be the reason a lot of people prefer the smaller counterpart, Tavo.
Seating: Although it doesn't come with as many seating options as the Mixx, that doesn't make Tavo's seats any less safe and comfy for your little ray of sunshine. It comes with plenty of room, making it a good choice even as your baby grows.
It comes with four options and an adjustable calf support, giving plenty of options even for the fussiest babies. The seat insert can be removed, which is especially helpful during hot summer days when good ventilation is crucial.
Canopy: The Tavo's canopy offers UPF 50+ protection, which ensures your baby's sensitive skin is safe from direct sunlight. Your baby will be fully protected when her seat is reclined, and the amazing dream drape will help her have the best naps ever! I'm kind of jealous…
Wheels: In a Nuna Mixx vs. Tavo argument, I doubt that wheels will help you make a decision, as both models offer great quality. Just like it was the case with its counterpart, strolling over the rough terrains with Tavo will be a breeze!
Car seat: If you own a Nuna PIPA car seat, you'll have no issues connecting it to your Tavo stroller. One click is all it takes with this one, too!
Some cons of using Nuna Tavo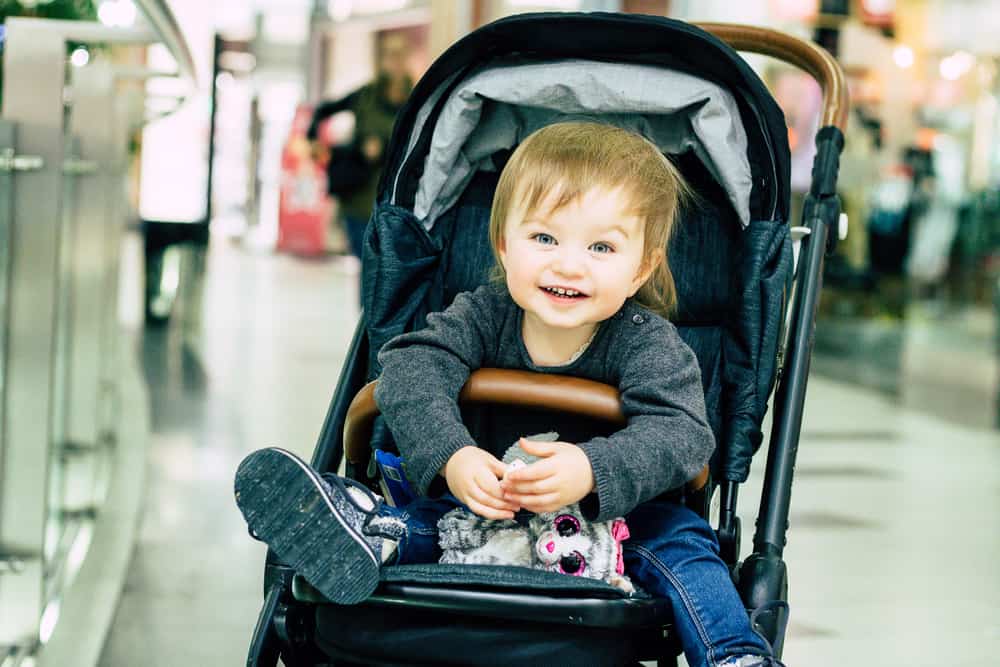 No matter how incredible a stroller is, it has to have some cons, too. Just like was the case with the Mixx, there are not a lot of them when we talk about Tavo. However, it's still essential to know what you'll be paying for, as it might help you make the final decision.
One thing that might make you choose the Mixx stroller is the fact that Tavo has no seating option that enables your baby to face you. Since it has an irreversible seat, this might be an issue for parents with a newborn, because you won't be able to keep your eyes on your baby the whole time.
Speaking of seats, they're non-removable, which creates a pretty bulky and heavy travel system. Oh, and one more thing: the fabric of the seat is not tailored to the back, so it can bunch up and be pretty uncomfortable for your baby.
Unfortunately, Tavo isn't bassinet-compatible and it doesn't come with a cup holder. Although you can live without them, we assume you'd at least like a cupholder and a rain cover after paying that much for a stroller. Just saying…
And, lastly, if you plan on taking walks on rough terrains, the Mixx might be a better option. The wheels on Tavo are quite smaller and sleeker, which might make it harder for you to have full control of your stroller on bumpy roads.
Nuna Mixx vs. Tavo: which one do you pick?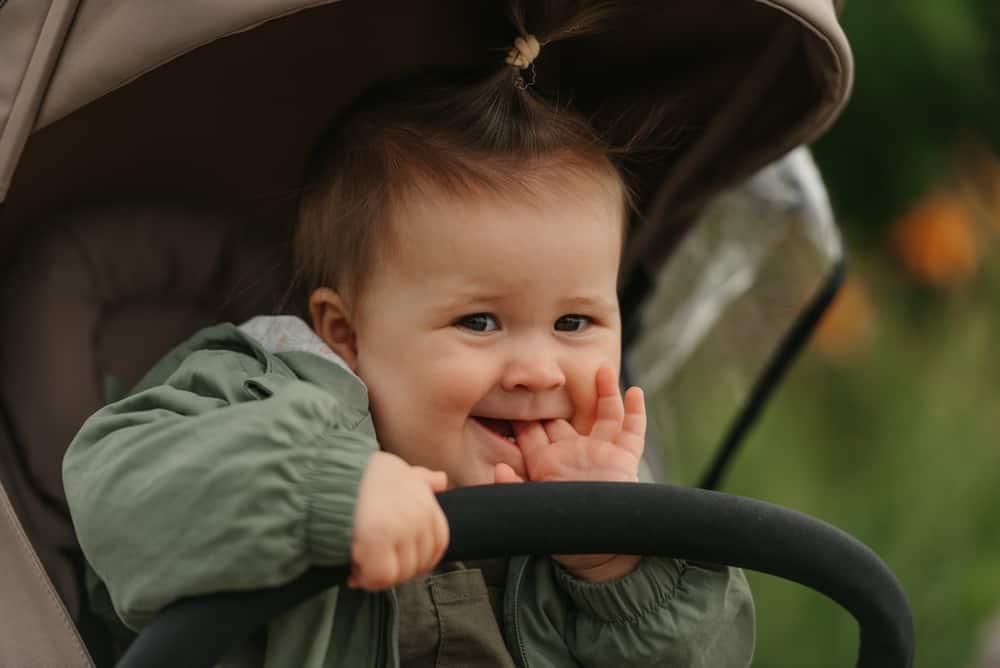 So, in the Nuna Mixx vs. Tavo battle – who's side do you pick? Well, as it's the case with most baby products, it depends on what you're looking for, your lifestyle, what kind of terrain you plan on using your stroller on, and, of course, your budget.
I have absolutely no doubts about one thing – both of these strollers are incredible products that will make your life easier. Their luxurious designs ensure your baby is safe, protected, and comfortable at all times. Their slight disadvantages can't outshine the amazing features both Mixx and Tavo offer.
However, if you prefer a lightweight stroller that's super easy to fold, and you don't really plan on going on any crazy walks, the Nuna's Tavo model would be a perfect choice for you. It offers some incredible features, and its price tag isn't that bad, either.
On the other hand, if you want to make a fashion statement everywhere you and your baby go, the Nuna Mixx stroller will make that happen. It's a beautiful product, and its handy features will help you customize the stroller how you like it.
Plus, if you're someone who prefers walking in nature, or you have a newborn you'd like to keep an eye on while you have your daily walks, the Mixx will be your best friend. I doubt you'll regret paying the hefty price for such comfort for both you and your little one will enjoy.
Learn more about strollers: 4 Best Strollers For Snow To Keep Your Baby Safe And Cozy