Whether you're walking around the neighborhood or packing for a family holiday, your stroller's going to be the one thing you can't go anywhere without – which means you need to choose wisely. If you're looking at Uppa Cruz vs. Nuna Mixx, for instance, there are a few things to keep an eye on.
As parents, we're aware of what a tough task that can be. Maybe you're unsure about the features you're going to need once you start stepping out with your baby. Perhaps you're overwhelmed with the number of strollers that the algorithm keeps sending your way because you mentioned you're on the hunt – once.
Whatever the case, we've got you covered. We're bringing you a few tips and tricks on what to consider when shopping for a stroller and what to keep an eye on when choosing between the two most famous ones, Uppa Cruz and Nuna Mixx. Read on!
What to consider when shopping for a stroller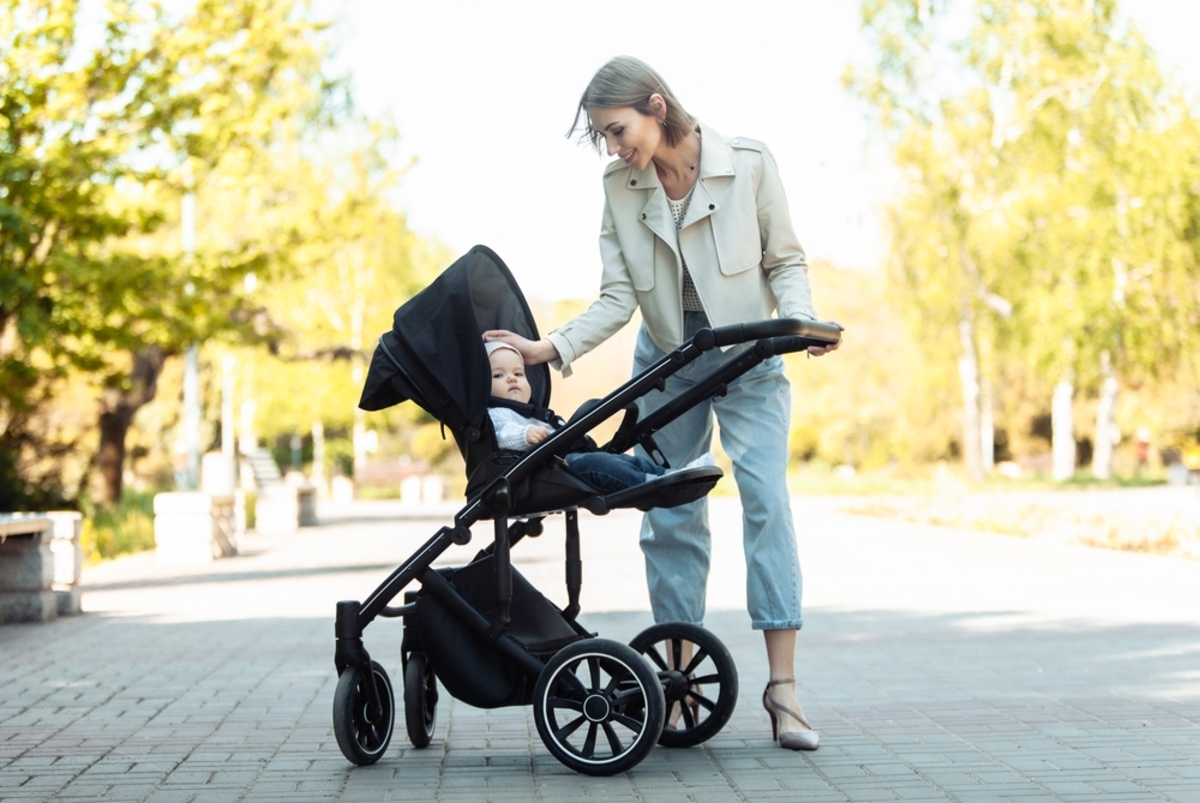 What works for one family might not work for the other, and that's something to remember when you're going off of other people's reviews.
Now, reviews are great for figuring out the quality of the stroller, the features that come with it, and the more "high-tech" deets you might be searching for. But, they're not always the best to determine whether or not that stroller comes with everything you need for your and your baby's needs.
Moreover, when shopping for a stroller, many are drawn to purchase something that's a brand name, on-trend, or beaming with features that promise to make your life better.
Sure, there's nothing wrong with that, but you might not want to break the bank on a stroller that connects to your iPhone and shows you the temperature (we don't know whether that's a thing, but you get the picture).
Rather than spending a ton of money on eye candy, consider your lifestyle, your family's needs and plans, and the cost. When we're referring to Uppa Cruz and Nuna Mixx strollers, though, both come with a bunch of features that might or might not work for you. But both are super, super expensive, too.
What's there to know about Uppa Cruz and Nuna Mixx strollers?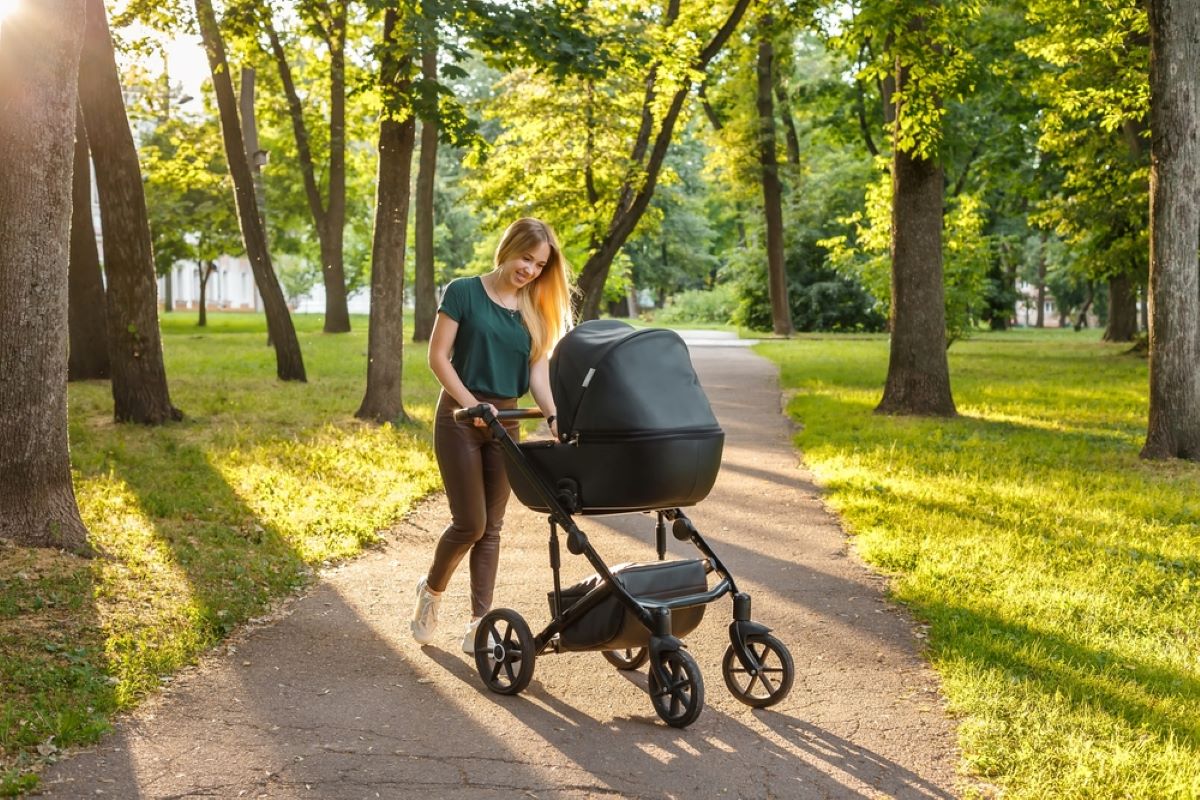 Okay, since you're trying to decide on the winner of the Uppa Cruz vs. Nuna Mixx battle, we need to brush over everything you can expect from these two strollers. How comfortable, adaptable, and practical are they? How reliable are they? How do they compare?
Right off the bat, the Uppa Cruz stroller comes from the brand UPPAbaby that's known for its high-quality, hardwearing baby gear.
Rather than buying something from UPPAbaby and hoping you don't get shortchanged, you can bank on being able to use the product for years to come.
Now, the Uppa Cruz stroller doesn't seem to be an exception. Reviewers agree that the stroller is simple, sleek, and easy to use.
Whether you're concerned about the quality, weight, or cost, you can rest assured you're getting your money's worth. The stroller comes with a rain cover, bug shield, and sunshade, as well as ample storage space.
The Nuna Mixx stroller, on the other hand, comes from the Nuna brand. Nuna might not be as prominent as UPPAbaby, but that doesn't mean that their strollers aren't up to par.
Not to mention that the Nuna Mixx stroller seems super similar to Uppa Cruz. Nuna features a rain cover, a sunshade, and enough storage space for you to go on a walk with your baby worry-free, too.
Which one's better for you, then? We've researched both of them – and, here's what we've gathered.
Uppa Cruz vs. Nuna Mixx: How do the two strollers compare?
1. Do they come with additional equipment and accessories?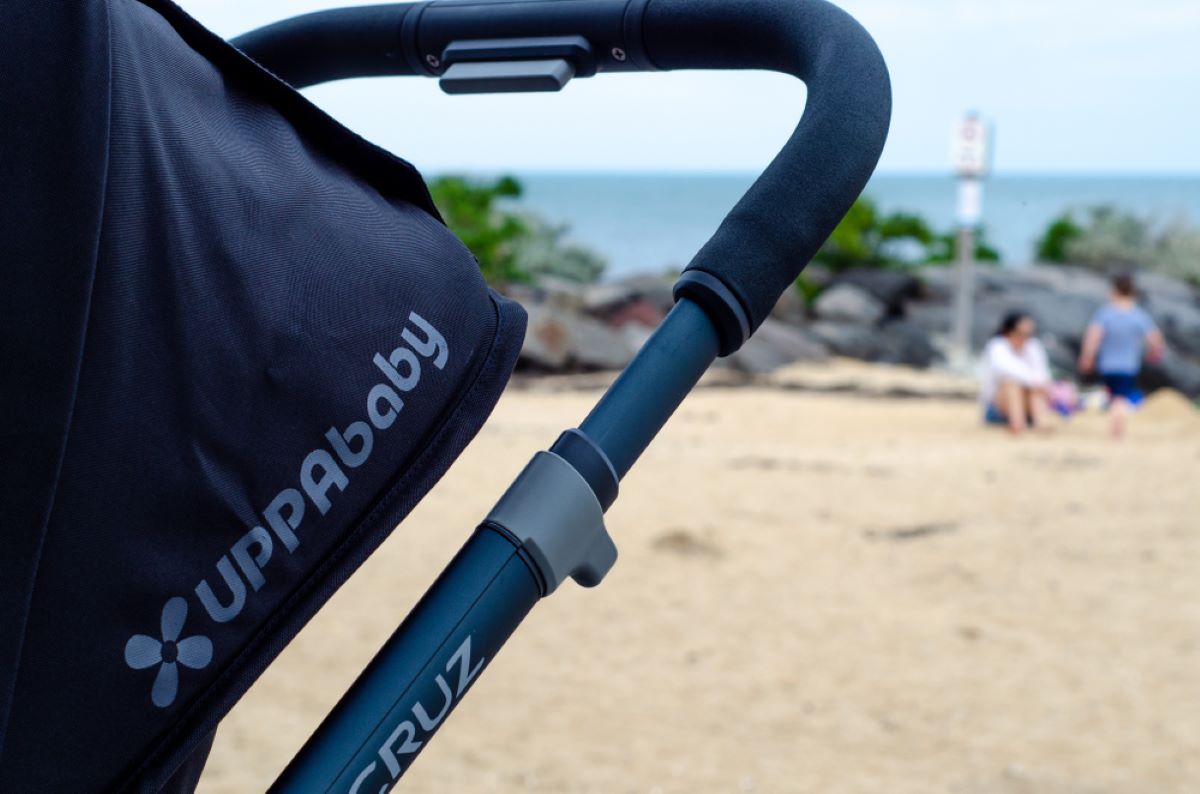 When comparing the cost of the two strollers (which, to be honest, plays a big part in deciding on which one to get), you need to consider what equipment and accessories come with each. What are you getting for the amount of money you pay?
Looking at Uppa Cruz (depending on the version you opt for), you're probably going to get a frame, a basket, and a set of wheels. Other than that, you can count on a toddler seat, a canopy, and a bumper bar. The stroller also comes with a rain shield and a bug shield.
When you purchase a Nuna Mixx stroller, you don't get much. Other than the stroller, Nuna sends you an adapter that's needed to connect the car seat to the frame. Nuna offers a bassinet, a rain cover, and a wheeled travel bag, but these accessories don't come with the purchase.
2. Do they come with additional features?
Turns out they do! While quality, safety, and comfort are the three essential things you need to focus on when shopping for a stroller, most offer features that promise to make your everyday walks better. We suggest checking the folding mechanism, the wheels, and the suspension system for starters.
Both Uppa Cruz and Nuna Mixx have wheels that are designed for different surfaces and a suspension system that's guaranteed to make the entire experience much smoother.
Besides that, both strollers come with multiposition recline and footrest and are adaptable to your needs – you can change the position of the baby basket with one hand. But, we can't forget about the reversible stroller seats that provide you with the possibility to turn your baby forward or backward, whichever way works for you.
And, both strollers are foldable, but the Uppa Cruz seems to be a bit more compact, which might affect your decision if space is a concern. At the end of the day, both Uppa Cruz and Nuna Mixx guarantee to keep your baby safe and secure.
3. Can you count on car seat compatibility?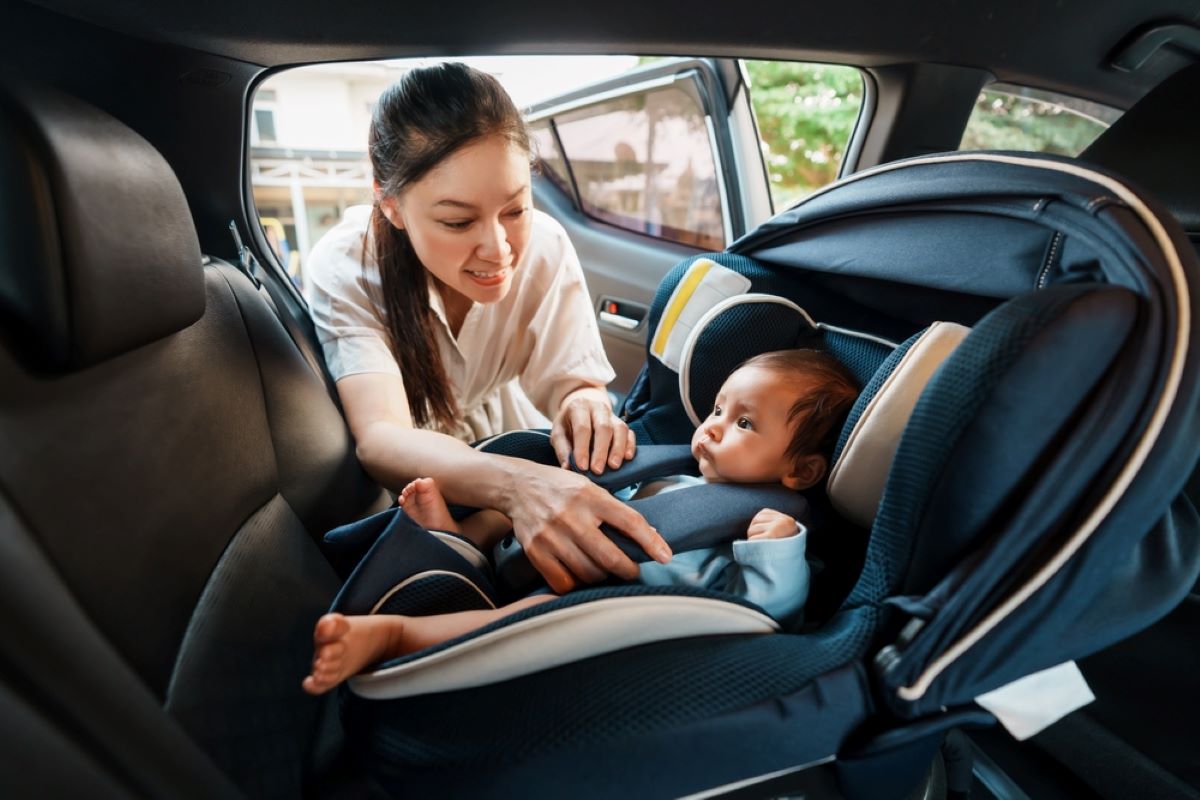 Whether you opt for Uppa Cruz or Nuna Mixx, you can count on car seat compatibility. But, there's a difference between the two that needs to be noted.
On one hand, the Uppa Cruz stroller works wonderfully with the car seat from the same brand without the need for accessories, adapters, or anything of the sort. On the other hand, the Nuna Mixx stroller comes with an adapter that's a must when you're trying to attach the car seat to the frame.
While you don't need to purchase the adapter, that's something to keep an eye on when you're choosing between the two. We do need to underline that the car seats aren't a part of the stroller purchase – you need to get them separately, regardless of the brand.
4. What about bassinet compatibility?
Worry not, both strollers are bassinet compatible, too!
When you attach the bassinet to the stroller, you get a baby bed on wheels – how convenient is that! But even though Uppa Cruz and Nuna Mix are compatible with respective bassinets, you'd need to purchase them separately.
Both brands offer add-ons that can make your baby's life better and your wallet thinner, whether you're planning on getting a bassinet, bassinet stand, car seat, or SnugSeat (courtesy of UPPAbaby).
5. How much weight can they carry?
We weren't kidding when we argued that the two strollers are super similar. As for carrying capacity, both strollers are suitable for babies and toddlers because they're able to carry up to 50 lb without problems.
While the Nuna Mixx can carry your baby from birth, the Uppa Cruz suggests waiting for the three-month mark or getting your hands on a SnugSeat or a bassinet.
6. How heavy are they?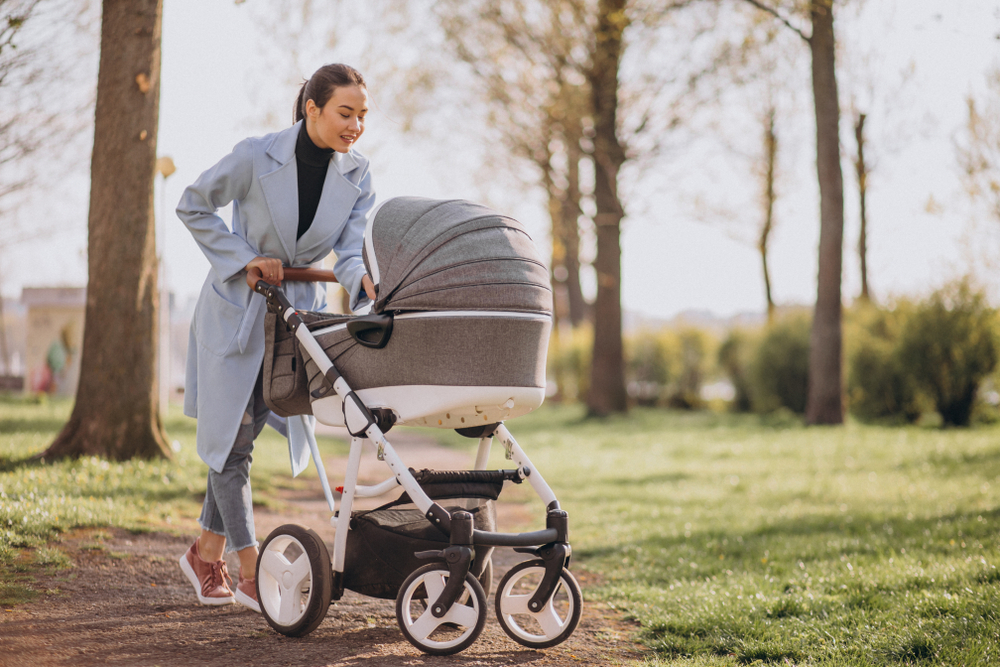 Who would've thought that the winner of the Uppa Cruz vs. Nuna Mixx battle would need to rely on the weight? Lightweight, compact strollers are great for when you're on the go – they're easier to pack up, fit in the trunk of your car without taking up too much space, and even fit within an overhead bit.
When we compare the two, the Uppa Cruz strollers are lighter at 25.5 lb than the Nuna Mixx at 27 lb. With that out of the way, we wouldn't suggest either of the two to parents who are searching for lightweight strollers.
7. What's their storage capacity?
We're going back to rooting for both because they're generous with storage capacity. The Uppa Cruz stroller features a sufficient storage basket that can carry up to 25 lb, and the Nuna Mixx doesn't fall short with a multi-compartment basket – a dream come true for parents who prefer having everything organized.
8. What colors can you choose from?
With Uppa Cruz you can choose between black, white, indigo, and pink; and with Nuna, between grey, black, or blue. While this aspect might bode better for the former, we do need to mention that Nuna features attractive designs with leatherette accents that make parents fall for them over and over again.
9. How practical, portable, and adaptable are they?
Very much so! Whether you're searching for strollers for snow, ones that are vacation-friendly, or ones that are perfect for babies that don't go out much, both Uppa Cruz and Nuna Mixx have got your back.
We can't argue anything negative about how practical, portable, and adaptable these two are because both brands made sure to pay attention to detail and design strollers that are great for everyone.
10. What are their price tags?
We've come to the end of the Uppa Cruz vs. Nuna Mixx battle without an outright winner. But we do need to mention that the Nuna Mixx strollers are on the high end of things in terms of baby gear.
While prices do vary depending on where you're shopping, Nuna Mixx costs around $850, and the Uppa Cruz around $650. Whichever one you decide to go with, we're keeping our fingers crossed you're happy with your decision.