Sleep-deprived parents struggle to prevent blowouts, leaks, and rashes by opting for the right diapers – or experimenting with a bunch of brands for months and months on end. Newborn babies produce ten to twelve dirty diapers daily, which means our Pampers vs. Huggies battle might be the thing you need.
With the amount of pooping and peeing that occurs on a regular, parents don't have the time to manage the mess that comes from the baby's diapers being too tight around the back or too wide around the waistband. What are you supposed to do, put a plastic bag around your baby's bottom!?
When you're on the hunt for the right diapers for your baby, you need to consider everything. Whether we're referring to the fit, the features, or the price tag – everything matters. Where do Pampers and Huggies diapers stand, then? Who's the winner of the Pampers vs. Huggies battle?
About Pampers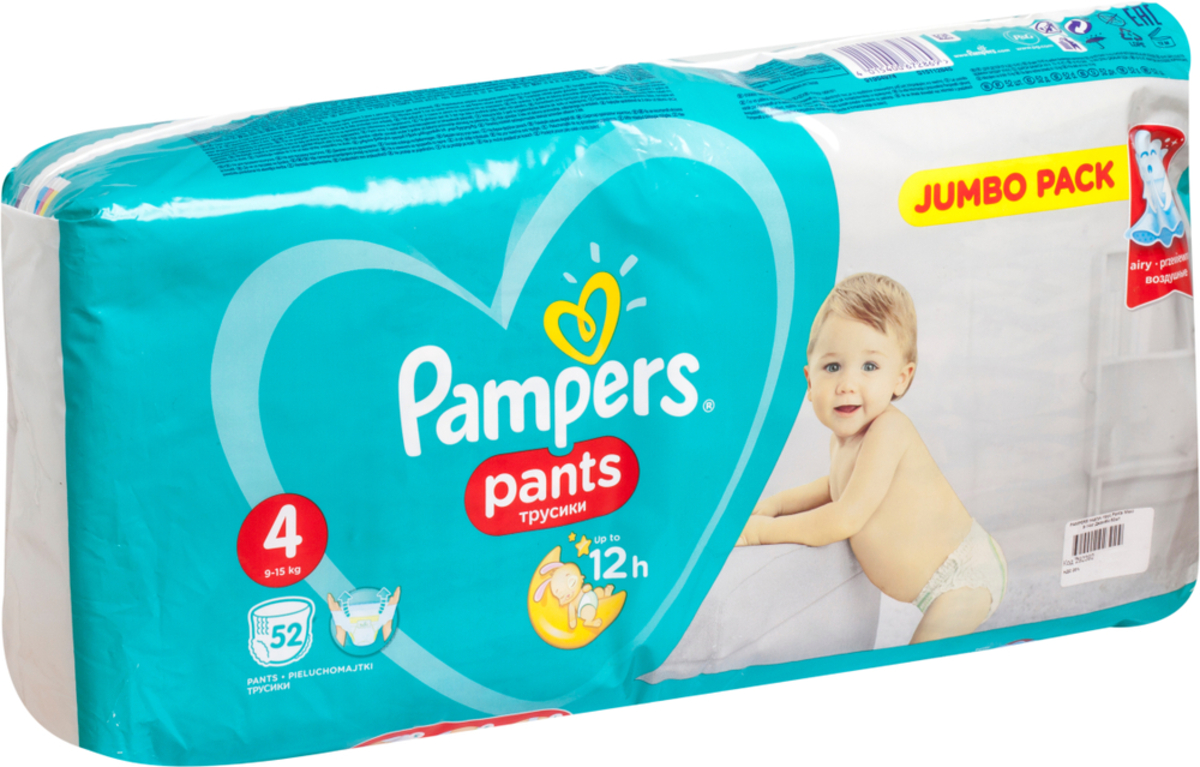 It's not surprising that most parents turn to Pampers because they're the most prominent, popular diapers out there.
Moms and dads around the world adore Pampers diapers because they're made with high-quality materials and equipped with features that promise to make the diaper-changing experience better.
The brand Pampers was started by Procter & Gamble in the early 1960s. Vic Mills, a researcher for Procter & Gamble, became frustrated with cloth diapers and decided to do something about them, so he created the first-ever disposable diapers.
With time, the company grew bigger and bigger, even though they were relying on parents to switch from outdated cloth diapers to disposable ones. Procter & Gamble knew what they were doing, and Pampers quickly became the most common diaper brand worldwide.
Nowadays, the competition might be stronger than ever, but Pampers doesn't seem too bothered by that.
About Huggies
Speaking of competition, Huggies didn't take too much time before trying to snatch the spotlight off of Pampers. A few years after Pampers came out with disposable diapers, around 1968, Kimberly-Clark launched Kimbies.
Kimbies were renamed Kleenex Huggies (that's right, Kimberly-Clark owns Kleenex, too) around 1978, and the brand focused on new, never-before-seen technologies to ensure babies' safety, health, and hygiene.
Among other innovations, Huggies was the first brand to feature a refastenable waistband, offer plant-based wipes, launch disposable swim pants, and create a line of diapers and wipes for premature babies.
Huggies work with healthcare professionals, skin health scientists, and world-class engineers to create diapers that are safe for your baby's skin, made without harsh chemicals, and designed to capture your and your baby's attention – it's hard to resist the cute color combinations and patterns.
Pampers vs. Huggies: How do these two brands compare?
1. How do they fit?
Diapers are supposed to be snug enough around your baby's bottom to prevent messes and blowouts. But that doesn't mean diapers are designed to do that. When looking at the Pumpers vs. Huggies diaper battle, though, there's no winner.
Pampers fit the way they're supposed to and are designed to move with your baby which means they're not coming off no matter how many times she wiggles her bottom. And, Pampers offers several measurements, from Preemies to 7, depending on the product you decide to go for.
Huggies are made with soft, stretchy fabrics and offer the same fitting features as Pampers – Huggies diapers can accommodate Preemies, babies, and toddlers that go up to size 6.
2. How absorbent are they?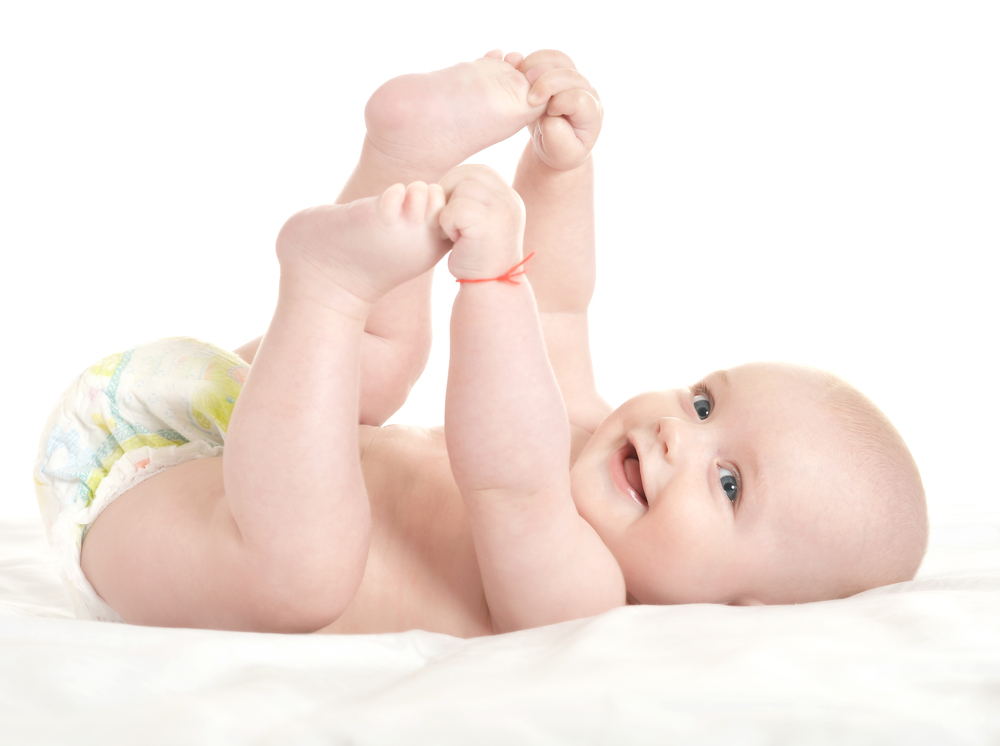 We would suggest getting your hands on both to ensure they're equipped with the amount of absorbency you and your baby need. But even when you don't want to waste your time experimenting with different brands, you can count on Pampers and Huggies to keep your baby's bottom dry.
Both are made with lightweight, breathable fabrics to ensure your baby's comfort. Not to mention the secure strips around strategic areas to prevent leakage and innovative ingredients – sodium polyacrylate, for example, can absorb over 300 times its weight in water.
But, Pampers comes on top because most parents opt for them when they're searching for safe and secure diapers.
3. How comfortable are they?
None of the brands available on the market at the moment can compete with the comfort that both Pampers and Huggies provide. Pampers diapers possess something others don't – a name that ensures parents they're getting exactly what they need, whether that's the perfect fit, absorbency, or comfort.
But, Huggies might be the more comfortable choice for your baby.
Here's why – Huggies diapers are aimed at babies with sensitive skin, free from fragrances, equipped with triple-layer protection, and made with hypoallergenic fabrics. Hence, they're bound to keep your baby comfortable, dry, and rash-free for hours and hours.
4. What are they made of?
Most diapers are made with materials parents can't even pronounce, and there are times when moms and dads aren't sure whether they're supposed to use them on their baby's sensitive skin. Moreover, parents are more comfortable with their babies wearing cotton, linen, and natural fabrics.
But, that's not what Pampers and Huggies are made of.
Diapers need to be protective, absorb your baby's "business" without causing a scene, and keep your baby's bottom dry, right? Because of that, they need to be made of materials that are waterproof or moisture-wicking, absorbent, stretchy, breathable, and lightweight.
And, that's too much to expect from natural fabrics. Pampers are made of polyester, nylon, spandex, rayon, cotton, and bamboo. Huggies, on the other hand, are made of wood cellulose fiber, polyacrylate, polypropylene, polyester, polyethylene, and synthetic rubber.
Don't worry, these fabrics and materials are safe for your baby. But they might not be the most sustainable options you can go with.
5. What sizes do they offer?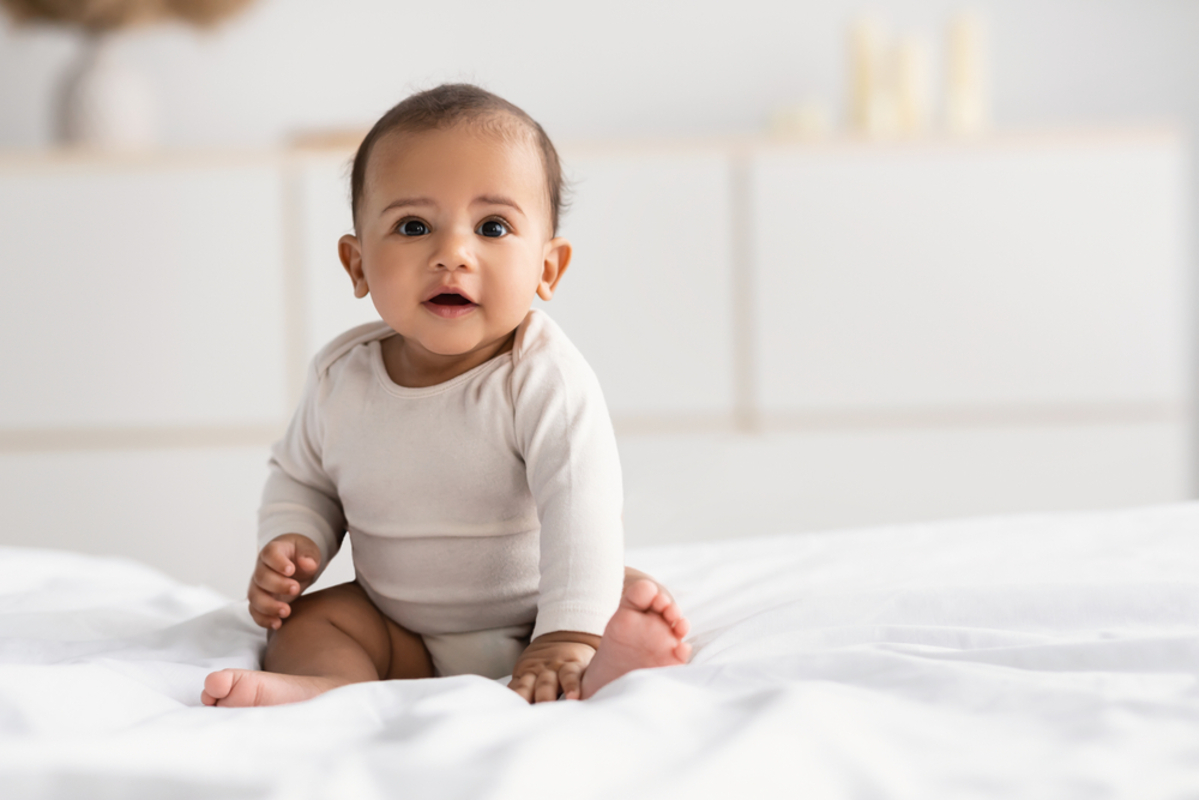 Badly-fitting diapers will have your baby peeing and pooping out of crevices you didn't even know existed! Before you give up on the hope of not cleaning your baby's bottom every moment of your waking hour, remember that proper diapers prevent blowouts, breakouts, and discomfort.
Now, you probably already know you're supposed to start with Newborn diapers and move on to bigger ones. Or, you can opt for Preemies, which are targeted at premature babies. Once your baby starts growing (fast), you're going to search for a bigger range.
If you've opted for one of the two brands and plan to continue buying them, both Pampers and Huggies offer plenty of options to choose from. Huggies offer 6 sizes and Pampers 7 (7s are meant for older toddlers), but Huggies produce diapers for preemies, too.
6. What features do they offer?
When sizing up the two brands against each other thus far, we're leaning toward the "they're the same" side.
Because of that, the features that they provide you with to ensure you get the best of the best are guaranteed to sway you one way or the other, depending on what you're searching for.
On one hand, Pampers diapers come with wetness indicators that turn blue when you need to change the diaper, tabs to provide better protection, and stretchy fabrics to wrap around your baby's bottom – not to mention 0% chlorine bleaching and 0% latex parabens.
Huggies, on the other hand, come with similar features and more – they're equipped with Dry Touch liners and pocketed waist backs, too.
7. Which products can you choose from?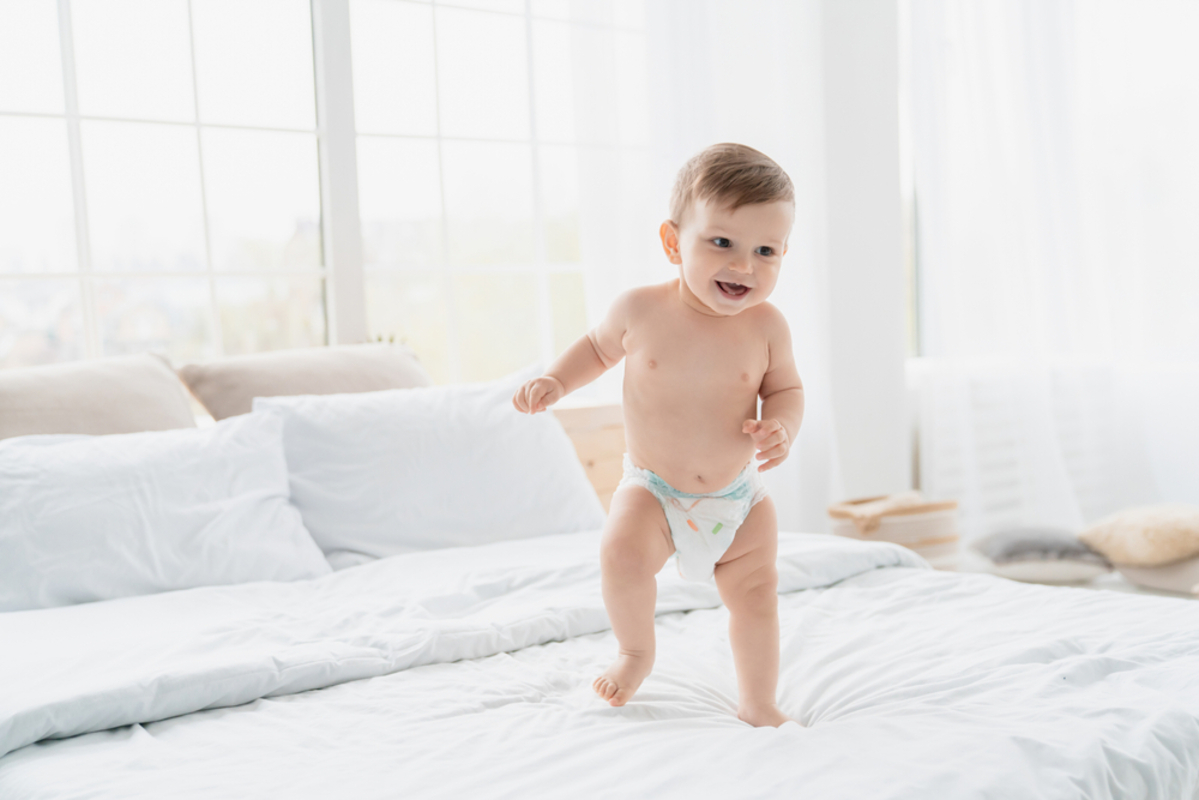 Whether you're on the hunt for specific measurements, materials, or types, both Pampers and Huggies have amassed an array of diaper types to choose from. Starting with Pampers, these five diaper ranges seem to be the most popular and prominent:
Swaddlers, Baby Dry (for newborns)
Cruisers, Baby Dry (for older babies and toddlers)
Easy Up (training pants or pull-ups)
Underjams (for bedwetting)
Pure Protection (plant-based)
Pampers seem to have the bases covered, but Huggies managed to come out with even more diaper ranges.
Little Snugglers (for newborns)
Little Movers (for older babies and toddlers)
Pull-Ups (training pants)
Overnites (overnight diapers)
Goodnites (for bedwetting)
Snug & Dry (to prevent blowouts)
Special Delivery (plant-based)
8. How expensive are they?
Pampers vs. Huggies, the ultimate challenge – which ones are more expensive? When you're going through diapers quicker than you thought, you might appreciate getting a great deal, stumbling on a sale, or entering a reward program.
Right away, both brands are on the expensive end, with diapers ranging from $0.24 to $0.32 per diaper. But on the plus side, when you buy Pampers or Huggies products, you can earn points and exchange them for toys, products, and gift cards.
Pampers vs. Huggies: Which ones are better?
Whether you're deciding between diapers and pull-ups, cloth diapers and disposable diapers, or Pampers and Huggies, always opt for the product that'll make parenthood as trouble-free as possible.
With that out of the way, Pampers and Huggies are so great that you don't even need to worry about the prospect of making a mistake. Make sure you check your baby's measurements to prevent blowouts – but, other than that, rest assured you're going to get your money's worth with both of them.
Turns out that the Pampers vs. Huggies battle didn't need settling, after all.