You stay up reading about baby monitors instead of sleeping because you simply can't figure out what's the right choice for you. Being a first-time parent brings a lot of challenges, worries, and anxieties. Once you learn about Sudden Infant Death Syndrome (SIDS), it becomes everything you think about. So, Nanit vs. Owlet, which one should you go for?
You see danger in everything around you. Before you know it, you become the parent you swore you would never be – the one that worries about every little thing. Are you going to turn into a helicopter parent when your baby grows up?!
Don't worry, momma – you probably won't. These fears and anxieties are completely normal! Because of them, smart baby monitors were invented, and they proved to be life-changing. However, between Nanit vs. Owlet, which one should you pick?
A newborn period can be scary for every parent. Because of that, getting something that could make this period easier for you is always a good idea. No matter which one you choose, a baby monitor will help you keep an eye on your baby, but let's see which one might do a better job.
What do smart baby monitors do and do you need one?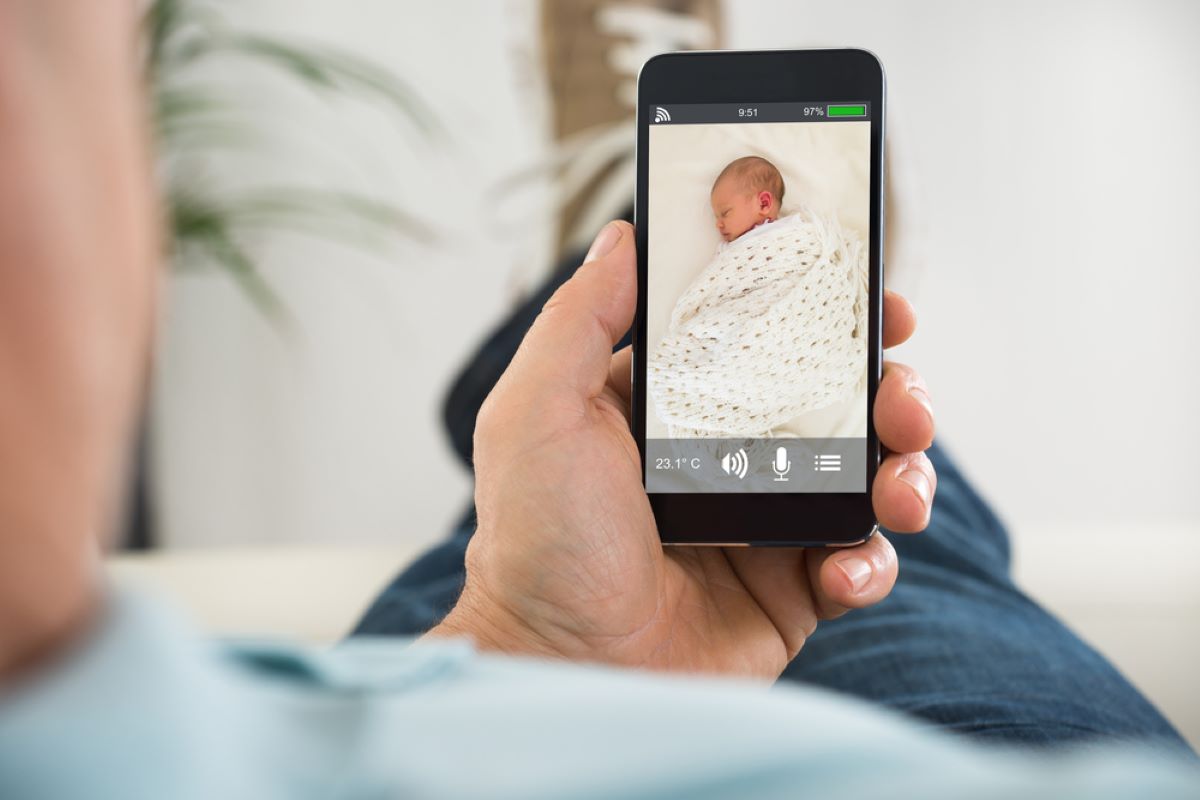 Before we get into the real Nanit vs. Owlet battle, let's see what baby breathing monitors do in the first place. The most important thing to mention is that they help worrying parents sleep better at night and actually get some rest while their baby is sleeping.
It's normal that you worry about your newborn, especially if she's born with certain health conditions or prematurely. Still, that anxiety shouldn't stop you from living your life normally. That's when smart baby monitors come in handy.
Regular baby monitors will simply provide you with video or audio of your baby. For some parents, this is just enough. Others, however, need more which is why they opt for smart or breathing baby monitors. These wonderful devices track your little one's vital signs, such as her sleep habits, oxygen levels, and heart rate.
Sounds good, doesn't it? But do you really need one? That depends on your baby's needs and your levels of anxiety. There isn't a right or wrong answer. If you need constant reassurance that your baby is fine, there's absolutely nothing wrong with getting a smart baby monitor!
To avoid postpartum depression, moms should always look for ways that will help them reduce their anxieties. A breathing baby monitor will definitely make your life easier and less stressful.
If your baby's born prematurely or her health requires some special care, then getting this device will definitely be of help. You'll be able to track your baby's vital health signs, which will give you a better understanding of her condition and how her body is reacting.
Nanit review: All you need to know about it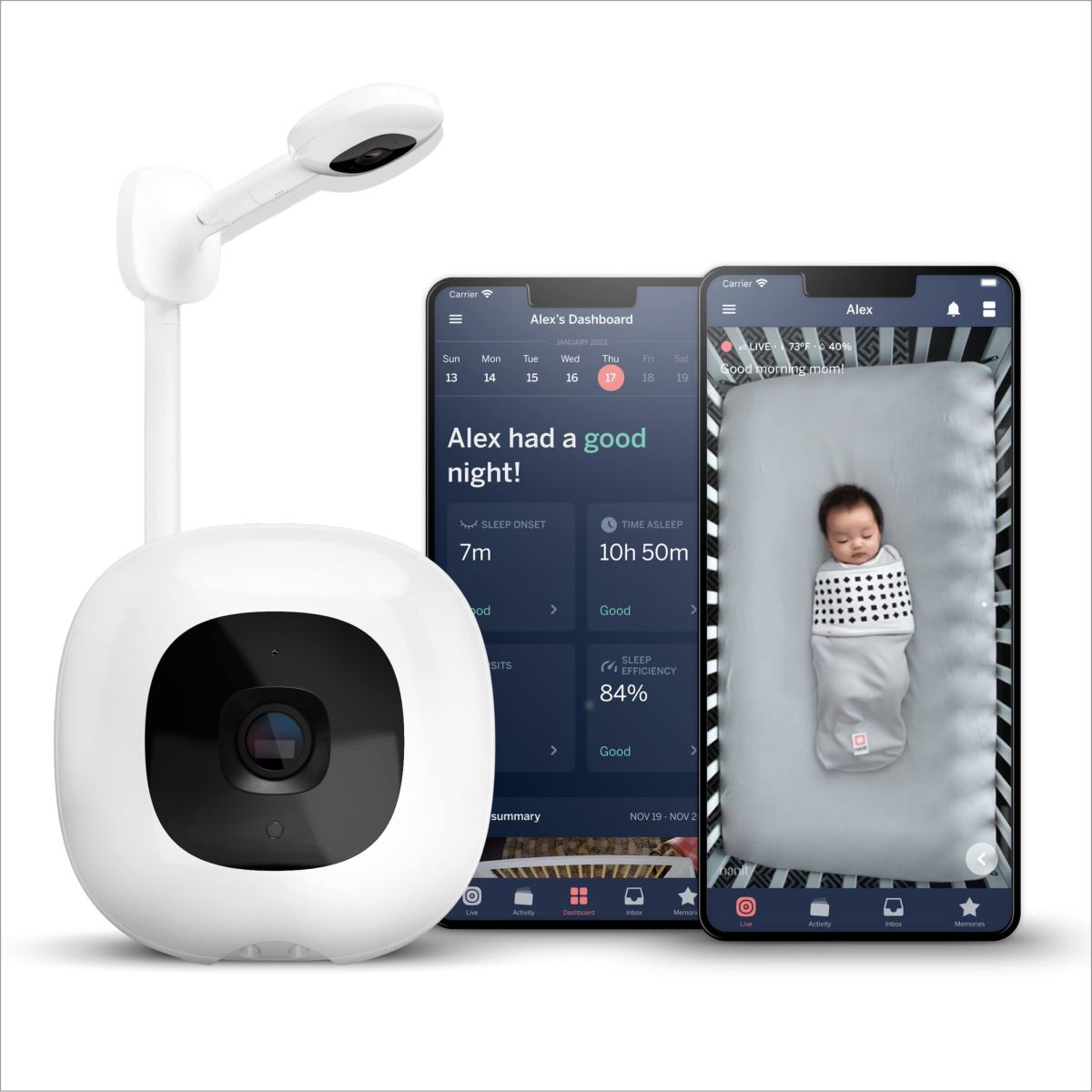 (Source: Amazon)
You've decided that getting a smart baby monitor is definitely something you should do. Now what? Well, there are two great choices on the market – Nanit and Owlet. You can start there! Let's see what the first one has to offer.
1. Camera
The Nanit Pro camera is an amazing baby video monitor that will make your life infinitely more easier. It can be set up as a floor stand, a portable one, or even as a wall-mounted camera. You can then choose between an aerial view of your little one, or a full view of the nursery.
Nanit's camera offers HD-quality video streaming of your baby that you can watch from your phone app! It also comes with a 2-way audio function, which means you can hear your baby, and talk to her, too which is useful if she gets fussy and starts crying!
The camera's special sensors monitor your baby's sleep patterns, so you can know exactly how many times your little one woke up during the night and how long she slept in total.
Also, its temperature and humidity sensors help you track the room conditions, while a night light and white noise features will help you lull your baby to sleep. All of these features are definitely useful and will help you understand your baby's sleeping pattern better.
2. Insights
The Nanit comes with one-year free Nanit Insights, which gives you detailed tracking information about your baby's sleep – all on your mobile app! It's organized as a summary and gives you all the necessary information so you can understand what it all means.
On top of that, it comes with a few personalized sleeping tips that will help you provide your bub with the best possible sleeping environment.
3. Breathing Wear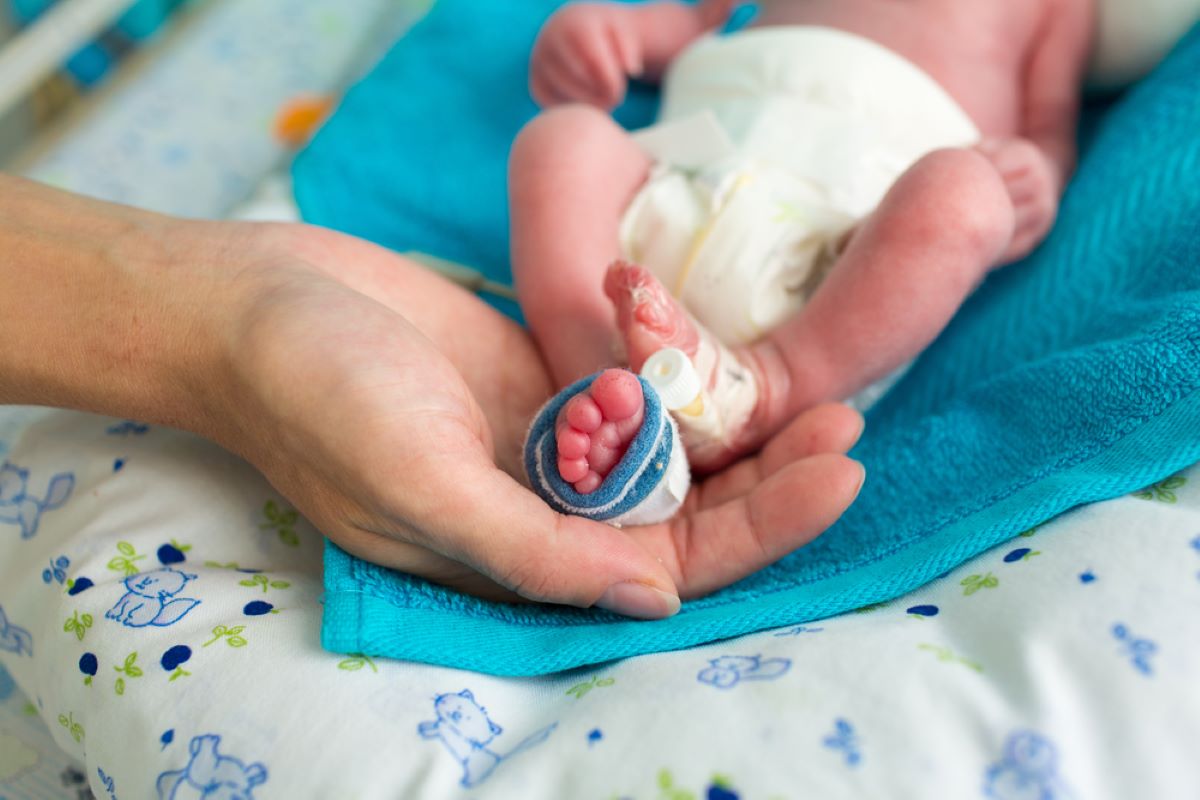 The Nanit smart baby monitor comes with Breathing Wear in the form of swaddles or fabric bands for older babies. Using the Nanit Pro camera, Breathing Wear tracks your baby's breathing by analyzing the movement of its patterns. How cool is that?!
In case it detects any abnormalities in how your baby is breathing or moving, it will alert you right away. That way, you can instantly check if everything's okay with your baby.
4. Nanit pros and cons
If you've been doing your research, then you've probably seen that Nanit has some pretty good reviews online! That's always a good sign, right?
Here are some pros that the users have emphasized:
It provides complete monitoring of your baby's behavior while asleep while also analyzing the environment she's sleeping in, making it a perfect one-device solution.
It has great image quality even during the night.
Nanit provides detailed sleep tracking which proved to be really helpful and it allowed parents to understand their baby's sleeping patterns. It helped them get a better understanding of when and how often their baby wakes up during the night.
Amazing sleep training tips and great extra features that are customized for each baby.
Remote monitoring options allow parents to monitor their babies even when they're outside, while the multi-user option allows relatives to pair their phones, too.
Although there aren't many cons when it comes to Nanit, some are still worth mentioning:
Some parents claim they had slight connectivity problems.
Some parents believe that the price is too high.
Owlet review: A detailed guide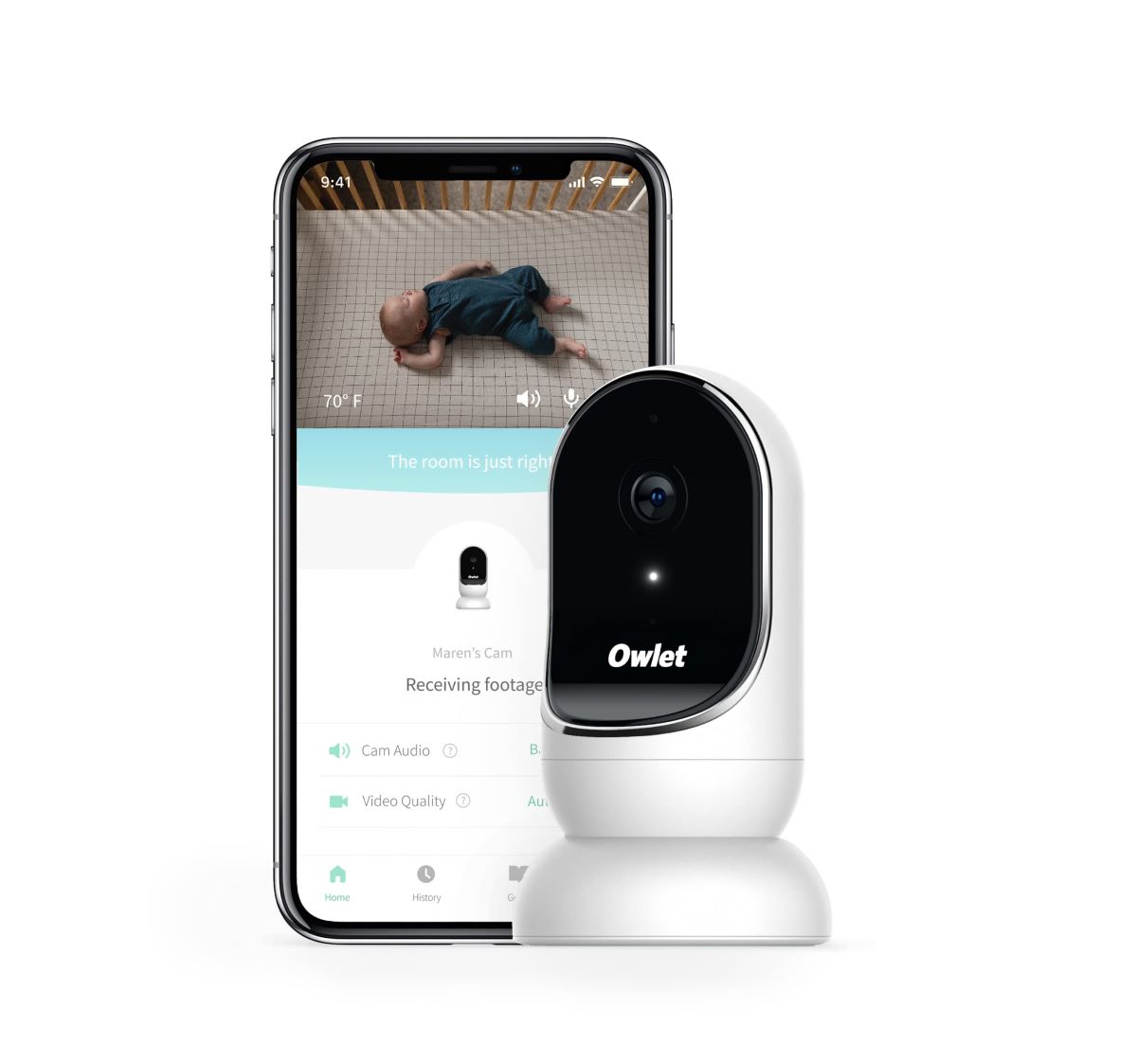 (Source: Amazon)
Although Nanit is a great option, some parents opt for Owlet smart baby monitors. Let's see why.
1. Camera
Just like Nanit, the Owlet camera streams HD video of your baby straight to your app. It comes with night vision and a 130-wide angle lens that help you observe the whole nursery. Just like its competitor, it comes with 2-way audio that enables you to speak to your baby and hear her at the same time.
The camera has a built-in sensor that will help you track the room temperature in the nursery. For parents who worry about hacking, the camera uses secure, encrypted WiFi.
2. Smart sock
This baby monitor comes with The Smart Sock that can be used from your baby's birth up to 18 months of her life. You wrap it around your baby's foot and its sensor measures your little one's heart rate, sleep patterns, and oxygen levels.
Once you charge the Smart Sock, you can place it on your baby and it will send all the data straight to your phone app. It will also use different sounds and colors to notify you of your baby's state.
If you're worried about the charging, you should put your mind at ease since the Smart Sock will be fully charged in around 90 minutes. In the meantime, you can give your baby a bath before bed and a round of cuddles. Once you put her in the crib, her Smart Sock will be ready to use.
3. Owlet pros and cons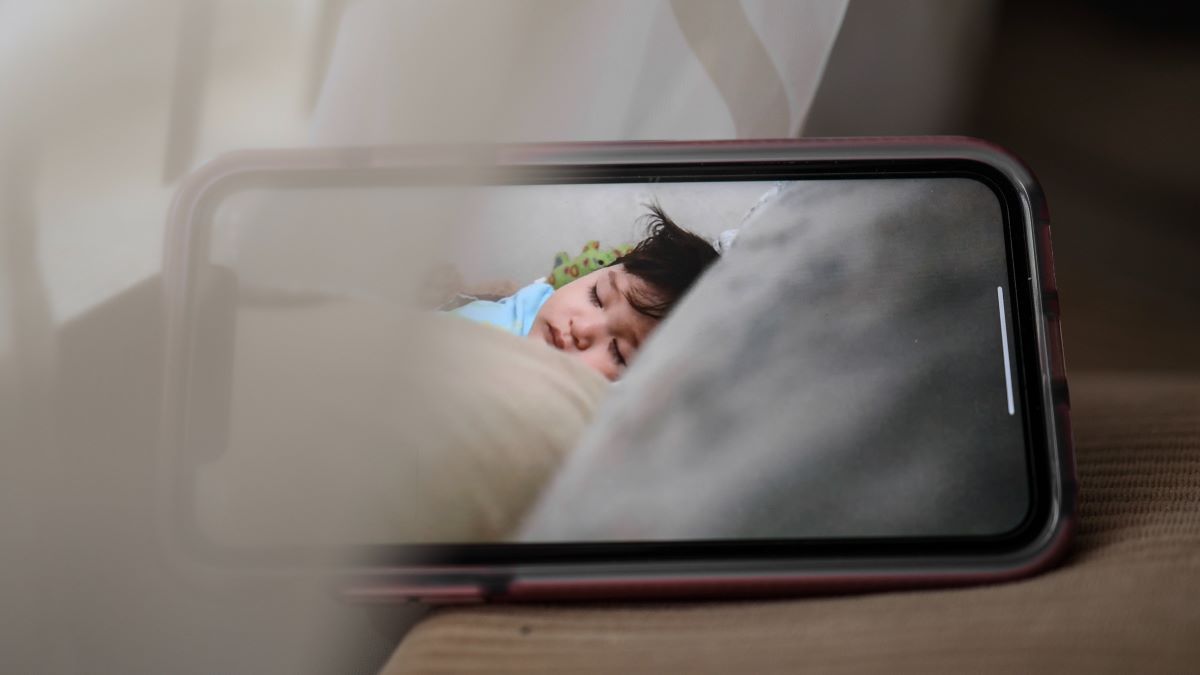 When it comes to Nanit Vs. Owlet battle, both devices have some great reviews online. Here's what parents had to say about the pros of Owlet:
First-time parents reported that having this device in their nursery eased their anxiety.
Parents of NICU and premature babies reported that Owlet gave them similar vital sign readings as the ones they'd get at the hospital which is definitely comforting. At least you know that the monitor is doing its job properly.
It comes with different sock sizes that make the tracking process comfortable as their babies grew older.
Some parents reported that Owlet saved their babies' lives as it alerted them when their babies stopped breathing.
Both the camera and the Smart Sock are really easy and quick to set up.
The app can be used by multiple people and it's really easy to use.
Some parents, however, reported a few cons as well. Here are the most common ones:
Some parents reported delayed image feedback but claimed it could be due to their internet connection.
A few reviewers experienced false alarms when the sensor didn't make good contact with their baby's skin. These can be scary so always make sure you've placed a monitoring sock properly on your baby's foot.
Some parents believe Owlet is too pricey for a monitor, but that it's worth the cost considering the peace they got from it.
Nanit Vs. Owlet: Which one should you pick?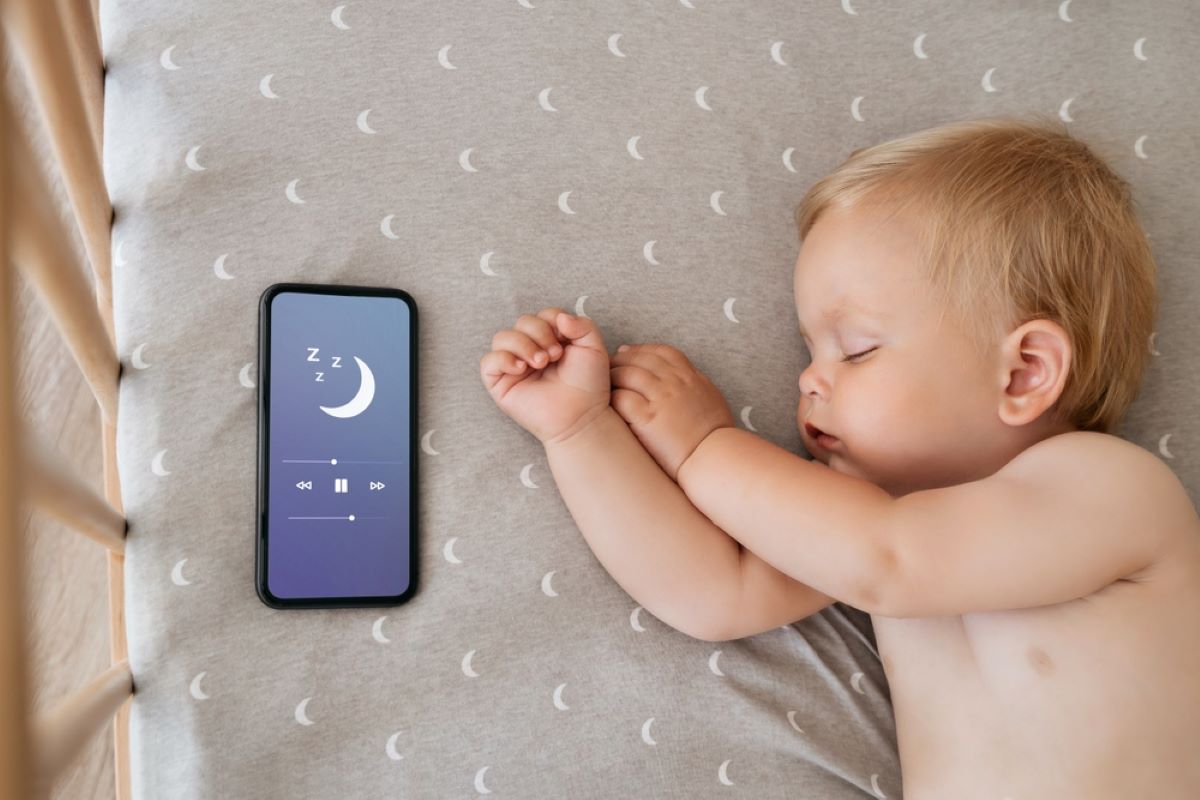 As you can see, both monitors are great devices that will make your life a lot easier and stress-free. No matter whose side you choose in the Nanit vs. Owlet battle, you won't be making a mistake.
Both devices are easy to set up and use, and they provide great information about your baby's health and sleep patterns. One thing that could be extra helpful is Nanit's Insights feature, which comes with personalized tips that could help you improve your baby's sleep.
Still, Owlet is a pretty handy device that might be a bit more comfortable for your little one. No matter what, both products are made to help you and your baby, and you'll get the peace of mind you deserve with either one of them.